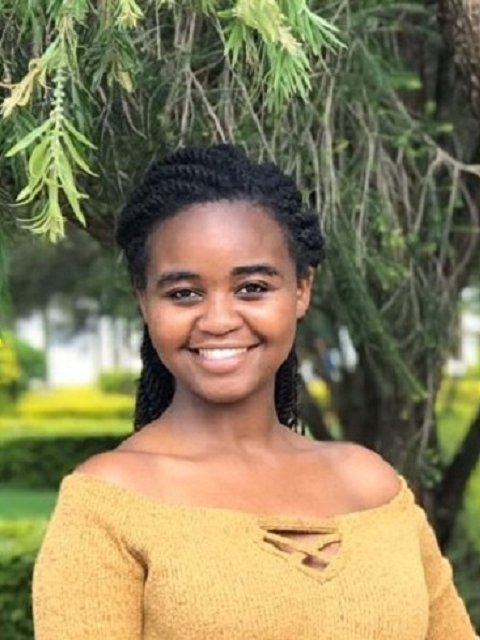 Nelly Nyaga
Student Ambassador
Nelly is studying for a Bachelor of Pharmacy at the University of Nairobi.
With a keen focus on research and innovation, her university ranks as the number one higher education institution in Kenya. In the last two decades, health professionals' rigorous efforts, researchers, and the government have been directed towards tropical medicine, including neglected tropical diseases. Noteworthy has been the reduction in malaria prevalence to below 10% from a striking high of 30% in the late 20th century.
The raised awareness of intestinal worms and mass deworming programmes has also significantly impacted the lowered incidence of intestinal helminths, translating to raised quality of life, particularly for children. While gaps still exist, particularly in emerging zoonotic diseases like the dengue virus, the progress has been notable and promising over the years.
As a medical physiologist and pharmacist, Nelly's deepest interests lie in drug discovery for tropical diseases. In the long run, she aspires to do a PhD in drug discovery biology and build a successful research career within an institution or research center based in sub-Saharan Africa.
In the past year, Nelly founded the Kenyan Chapter of Fight the Fakes, a student-led campaign with a critical goal of fighting counterfeit and substandard medicines and medical products. The motivation behind it was that fake medicines have slowed down the efforts towards eliminating tropical diseases by creating resistant strains and inducing adverse reactions in patients based on the maxim that informed patients to make better health choices. She has also published three research papers in reputable peer-reviewed journals as a steppingstone to the goal of a career in academia and research.
She found out about RSTMH online and wanted to join based on our past work. By being an Ambassador, she gets the most recent information on tropical diseases from all parts of the world, which she disseminates to her peers and other professionals.
Being an Ambassador has broadened her network and connected her with people who have significantly impacted her life as a student and early career researcher.