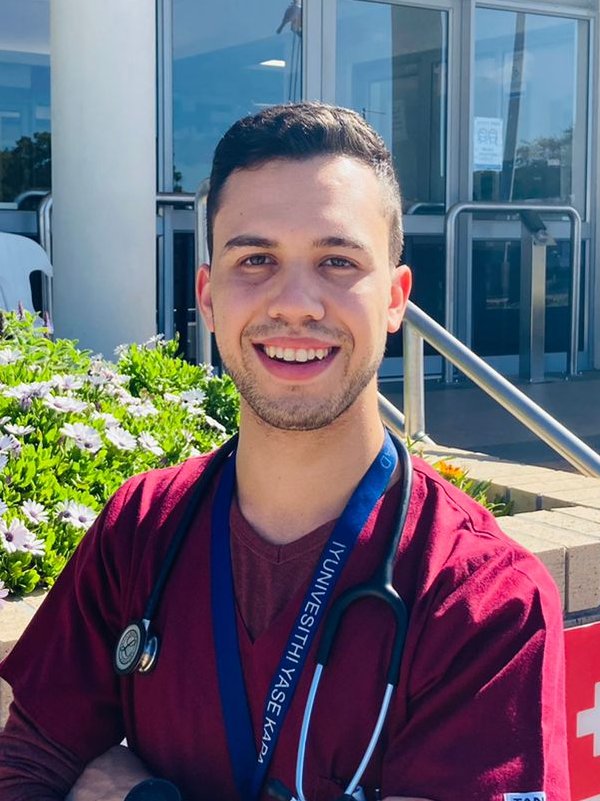 Student Ambassador
Cameron Joseph is a final year medical student (MBChB) at the University of Cape Town, South Africa.
South Africa is a country that faces a quadruple burden of disease in the form of HIV/AIDS and tuberculosis (TB), poor maternal and perinatal health, rising prevalence of non-communicable diseases and some of the highest rates of interpersonal violence and trauma in the world. South Africa has become a global-leader in its research into HIV/AIDS and TB. This is largely due to the intersection of a high disease burden and world class research teams such as those located at the University of Cape Town.
Cameron sought to become a student ambassador in an effort to raise the profile of tropical medicine and global health in South Africa. Despite working in a country with a large burden of global communicable diseases, large parts of the medical community in South Africa are still unaware of the full extent of the disease profiles in the country and the advances made in treating them. Cameron hopes to play a part in raising awareness and fostering a community of well-informed and well-equipped medical professionals to tackle the issues facing South Africa.
Cameron has been listed as one of the Top 200 young South Africans by the Mail & Guardian in 2021 and has been identified by Adcock Ingram/News24 as one of the Top 10 Next Generation of Brave young health professionals. He has held positions as Deputy Head of Paediatric Clinics and Head of International Division for SHAWCO Health, South Africa's largest student run healthcare Non-Profit Organisation . Cameron's academic achievements secured him a place on the University of Cape Town's Dean's List. In his free time, Cameron writes extensively as a freelance contributor for Merion West (USA), Mail & Guardian (RSA) and Culturico on topics such as current affairs and bioethical issues. He is due to deliver a presentation at the UNESCO World Bioethics Conference in Portugal in March 2022.
A fun fact about Cameron is that he is an avid sportsman. His favourite pastimes include playing cricket, squash, hockey and he is a keen runner on the beautiful Cape Town trails.