Hemingway Award
2023 Hemingway Award Winner: Professor Mark Taylor
The winner of this year's Hemingway Award is Professor Mark Taylor, who was nominated by Professor Steve Ward. The award is a joint award between the Liverpool School of Tropical Medicine and RSTMH. It is given out once every two years to recognize outstanding contributions to the field of tropical medicine and hygiene by RSTMH Members and fellows and students, alumni, staff members of the Liverpool School of Tropical Medicine.
Professor Mark Taylor is Director of the A-WOL consortium and Director of the Centre for Neglected Tropical Diseases at LSTM. He is a former Head of the Tropical Disease Biology Department and a former President of the British Society for Parasitology, from which he was awarded the BSP Wright Medal in 2012.
I am honoured to be awarded the prestigious Hemingway Award from the RSTMH and LSTM. Translational research is important and a key focus of LSTM's research portfolio and my success has been enabled through the vision of Professor Janet Hemingway, the Bill & Melinda Gates Foundation, G-HIT and MRC with mentorship from Professor Steve Ward.

I take great pride in exploiting the discovery of the essential bacterial symbiont, Wolbachia, in partnership with a the A-WOL consortium of academics and pharma industry, as a target for safe curative therapy for both onchocerciasis and lymphatic filariasis."

Professor Mark Taylor
Nominations are now closed and next open in 2025
The Hemingway Award – a joint award between RSTMH and the Liverpool School of Tropical Medicine (LSTM) – recognises Professor Janet Hemingway's achievements in delivering and encouraging translational science during her leadership of LSTM.
The Award is open to people at all stages of their career.
Eligibility and nominations
Nominations are every two years and next open in 2025
Nominees can be researchers, scientists and professionals from anywhere in the world, with no restriction on age, or sector
Nominees can be at any stage of their career
Nominations are invited from RSTMH members and Fellows and/or students, alumni or staff members of the Liverpool School of Tropical Medicine
Nominations must demonstrate success of:

carrying out translational research,
translating pure research undertaken by someone else or
securing funding for translational studies or programmes.

History and prize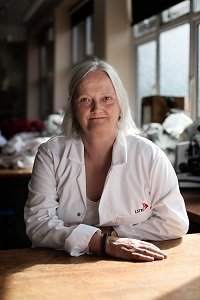 The Hemingway Award was launched in October 2018 to coincide with celebrations of Professor Janet Hemingway's outstanding career and achievements, as she stepped down as the Director of the Liverpool School of Tropical Medicine (LSTM).
The Award recognises Professor Janet Hemingway's achievements in delivering and encouraging translational science during her leadership of LSTM. Professor Hemingway is Professor of Vector Biology at the Liverpool School of Tropical Medicine, having been Director between 2001 and 2018.
While serving as LSTM's Director, Professor Hemingway was the first CEO of the Bill and Melinda Gates funded Innovative Vector Control Consortium (IVCC), which she initiated.
She has dedicated her professional life to alleviating human suffering through the study of insect-transmitted diseases, most notably malaria.
The winner of the Hemingway Award will receive a cash prize of £5,000.
2021 Hemingway Award recipient: Dr Maria Eugenia Grillet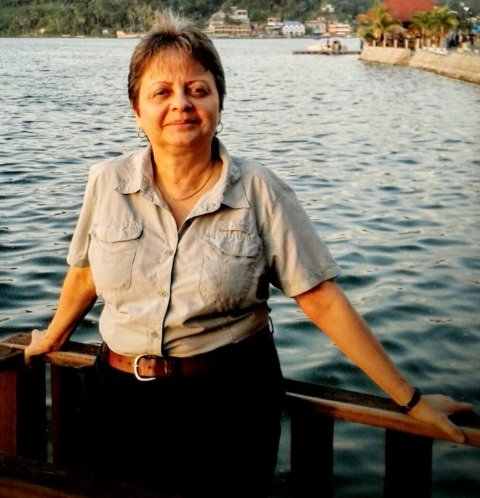 Dr Maria Eugenia Grillet is a professor and principal investigator at the Instituto de Zoología y Ecología Tropical at the Universidad Central de Venezuela, where her research mainly focuses on understanding how pathogen-host-vector interactions shape epidemiological patterns of human parasitic diseases.
She also works on how entomological, pathogen-related, sociological and ecological factors affect tropical vector-borne infectious diseases such as malaria, onchocerciasis, dengue, chikungunya and Zika.
It is an honour be the recipient of the 2021 Hemingway Award. I am grateful to the two sponsoring institutions, RSTMH and LSTM, institutions that I greatly admire, and the academic home of some of my research colleagues.

My research has always moved across disciplines and methodologies and looked to inform effective public health policies to control and eliminate of vector-borne infectious diseases such as malaria and onchocerciasis.
In the past few years, Dr Grillet and her collaborators have disentangled the effect of local and global spatial variation on malaria and arbovirus infections; as well as the role of local and regional climate factors on long-term disease dynamics.
Specifically, they have shown that malaria and dengue transmission is highly heterogeneous, identify the critical spatial scale of the disease process and demonstrate that the relationship between infection and some particular environmental factors varies across space and time.
This suggests that a large reduction in malaria or dengue transmission is feasible using targeted control when the heterogeneity and spatial scale of disease are correctly identified.
With her collaborators, Dr Grillet has tested the hypothesis of clinal variation in onchocerciasis prevalence from an eco-epidemiological perspective, using simuliid species distribution and vector competence as explanatory variables of O. volvulus microfilarial status. These studies have contributed significantly to set the baseline of the onchocerciasis elimination efforts currently ongoing in Latin America, particularly in Venezuela and Brazil.
Currently, she is interested in disentangling how the changes in land cover patterns caused by the mining activities in the Venezuelan Amazonian region are affecting the ecology of malaria and its vector species. She is also applying all her knowledge to understanding the epidemiological dynamics of COVID-19 in Venezuela.
For any enquiries regarding this award, please contact Nisreen [dot] Hamad [at] rstmh [dot] org.