Lessons from the Field
Lessons from the Field – or "Lessons" – are short editorial-style articles that should highlight specific lessons learned during fieldwork across the tropical medicine and global health community.
There are many reasons these articles are important but, most crucially, they are able to help inform people working in similar situations to those described by our authors, especially by contributing practical advice.
This knowledge sharing supports communities globally and helps the wider sector understand what is needed to make positive change in different fields of work, through awareness, funding, research and policy work.
"Global health workers – particularly those from the developing world – face daily challenges that we discuss informally but don't often see addressed in academic journals. 'Lessons' is a valuable, rapid platform that allows communities to share practical insights and experiences in dealing with these problems."

Dr Jamal I-Ching Sam, Department of Medical Microbiology, University Malaya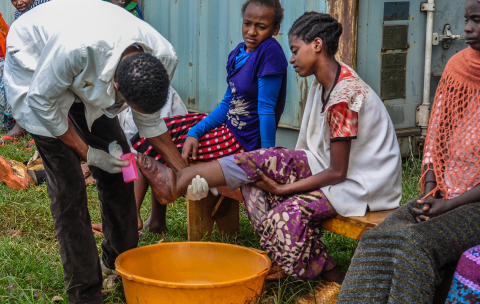 We recognise that these lessons may fall through the gaps of traditional research publishing and/or media reporting activities, despite being invaluable in improving the activities of the global health and tropical medicine communities.
Both RSTMH journals are able to arrange fast-tracking for urgent articles, beyond even our usual swift publication speeds. Some authors have also found Lesson's concise wordcount and flexible style additionally helpful in submissions that are time sensitive.
What are we looking for?
We would like to receive Lessons from a wide variety of people around the world, including nurses, public health workers, NGO employees and more.
Ideally, we are looking for:
Submissions directly discussing the experiences and lessons learned from working on the frontline of disease outbreaks
Submissions that talk about frontline experience in combination with other external factors
Please get in touch with our Managing Editor.
Guidance
Other points to note regarding Lessons:
Submissions should be between 1,000 and 1,500 words
Submissions can have up to five references and one figure or table
Submissions should include a short abstract
All submissions will be peer reviewed