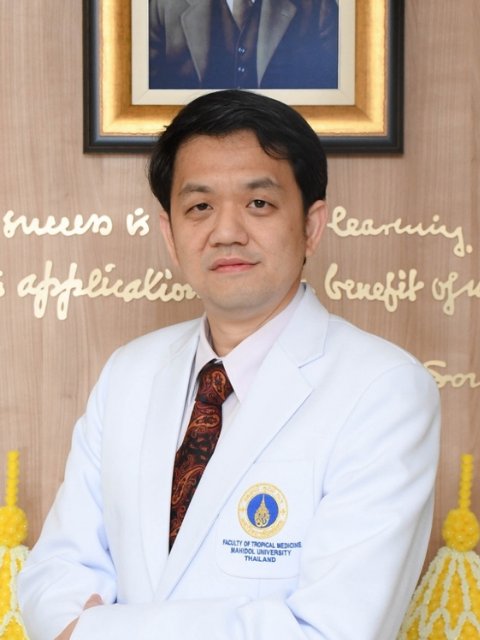 Dr Watcharapong Piyaphanee
Dr Watcharapong Piyaphanee has been working in the field of tropical medicine for more than 17 years. He has Diploma Thai Board in Internal Medicine as well as Diploma Thai Board in Travel Medicine from Thai Medical Council and the Diploma of Travel Medicine from the Royal College of Physicians and Surgeons of Glasgow, United Kingdom.
Dr Piyaphanee is the co-founder of the only Residency Training Program in Travel Medicine one of its kind in the world. He also a Site Director of GeoSentinel Surveillance Network based in Bangkok, Thailand. He has done many research works on tropical/travel medicine and has more than 50 published paper listed in PubMed. He has also attended a Gorgas Course on Tropical Medicine in Peru. He actively participates in all academic activities of DTM&H, MCTM course as well as the Residency training course. He also takes care of patients/travellers in the Travel Clinic and in the Hospital for Tropical Diseases.