Grant awardees 2021
We are thrilled to announce the awardees of our 2021 Small Grants Programme. This year we will be awarding 202 grants
In 2021, we received a record number of applications for our Small Grants Programme – 1,198 applications in total. This is a six-fold increase year on year for the past five years, from 216 in 2017.
In 2018 we awarded 16 grants, in 2019 we awarded 50, in 2020 we awarded 124.
Over the last three years the chances of being awarded have also improved from 39 to 1, to 13 to 1, to a success rate of 8 to 1 in 2020. These increases are thanks in large part of our partners.
RSTMH
We at RSTMH are funding nine awards.
Mr Kasim Allel, The burden of antimicrobial resistant bloodstream infections in Chile
Dr Angus More O'Ferrall, A geographically targeted community screening pilot to identify hotspots of undiagnosed chronic hepatitis B in high-risk migrant populations
Dr David Chandler, Environmental and behavioural risk factors for eumycetoma in Costa Chica, Mexico – a case control study
Dr Daniel Gedder Silva, Optimization of a series of isoindolone ureas with potent in vitro antitrypanosomal activity
Miss Maria Fernanda, Menajovsky Bonifaz, Diagnosis and surveillance of Hepatitis B Virus and Hepatitis E Virus through human-wildlife interface in the Peruvian Amazon
Miss Sophie Moss, Seasonal malaria prevalence survey following mass drug administration for malaria control as part of a cluster randomised clinical trial
Miss Sophia Hernandez, Tagging proteins exported by the Plasmodium parasite to the host RBC with the proximity label APEX2 to study sequestration in P. berghei
Ms Silvia Goncalves Mesquita, Evaluation of the Recombinase Polymerase Amplification assay as a point-of-care diagnostic for Schistosoma mansoni infections and for transmission monitoring
Miss Remy Hoek Spaans, The impact of flooding on the spatial epidemiology of malaria: the case of Cyclone Idai in southern Malawi
CIFF grants

CIFF is funding 13 health research grants to African researchers who will carry out their research in Africa.
Emmanuelle Simo Yimgoua, Comorbidity schistosomiasis-binge drinking: prevalence in a schistosomiasis mansoni hotspot and impact of praziquantel treatment

Diana Nyabundi, Transcriptional profiling of follicular helper T cells in malaria exposed adults undergoing a controlled human malaria infection in Kenya

Louise Afran, Immune dysregulation in HIV-exposed uninfected infants

Luria Leslie Founou, Molecular Epidemiology and Population Genomics of Streptococcus agalactiae Isolates from the Microbiome of Pregnant Women and Neonates

Oladimeji Alabi, Mapping of Schistosomiasis, Soil Transmitted Helminthiasis and Anaemia among preschool-age children in two most endemic departments in Benin

Okechukwu Onyenuru, Comparison of Urinary TB-Lipoarabinomannan with stool Xpert in the detection of TB in Children with Advanced HIV Disease in Lagos

Chioma Nnamani, Plasmodium falciparum in the placental blood of peripartum women: how effective is Sulfadoxine Pyrimethamine-Intermittent Preventive Treatment

Muhindo Rabbison, Influenza as a cause of hospitalizations for pediatric respiratory illness in semi-urban and rural communities in Kasese District, Uganda

Ben Lukubye, Epidemiological survey for Schistosoma hybrids and praziquantel efficacy in children in Lango sub region, Uganda

Yabo Honkpehedji, Impact of micronutrient levels and parasitic infections during pregnancy in mother and child health

Akinjide Anifowose, Mapping the distribution of helminth Infections and socio-economic promoters of stunting in infants and preschoolers in Ibadan, Southwest, Nigeria

Josphat Muema, Q fever infections in people and their livestock and association with human nutrition outcomes in northern Kenya

David Chaima, Association between enteropathogens and biomarkers of environmental enteric dysfunction in rural Malawian children
Wellcome Trust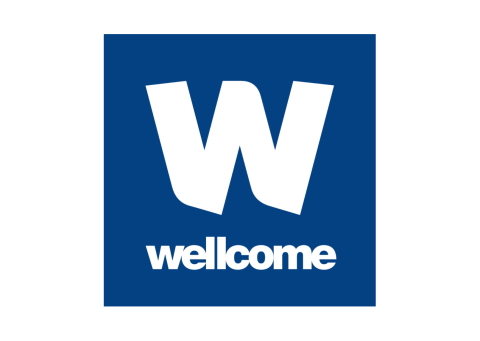 Wellcome Trust is funding 10 awards on snakebite envenoming research in low- and middle-income countries.
Melisa Benard-Valle, Neutralization of coral snake neurotoxins using recombinant human oligoclonal antibodies
Moses Aron, Knowledge, attitude, practices of snake bite among heath care workers and community members in Neno district Malawi
Cecilie Knudsen, Development of a diagnostic biosensor for snakebite envenoming in Brazl
Rita Salifu, Access and availability of Snake Antivenom in Health Facilities, Volta Region, Ghana
Tshokey Tshokey, Epidemiological mapping of snakebite and assessment of health facility readiness for the management of snakebite in Bhutan

Demise Mulugeta, The Epidemiological survey & knowledge, attitude & practice (KAP) of Health care professionals at Somali against venomous snake bite in Ethiopia

Michelle Yap, Epitope characterisation and mapping of venom cytotoxin to develop next-generation toxin-targeted biotherapeutics

Bongajum Flora yuner, Health Seeking behaviour and Health Outcomes following Snakebites in the Mayo-oula Health district

Priyanka Kadam, Exploring socio-economic impact and government compensation paid towards snakebite deaths in rural communities: A mixed method study from Seoni, India

Yared Belete Belay, Physical, Functional and Mental Health Impact of Snakebite in Ethiopia: An Approach to Guide Clinical Practice Using Patient Experience
ITI grants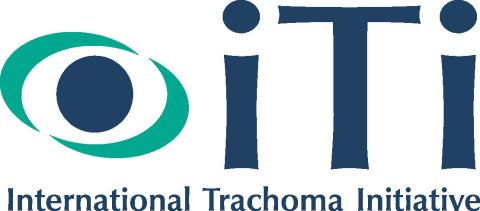 The International Trachoma Initiative is funding six awards on trachoma research. In honour of Professor Allen Foster, successful applicants will be acknowledged as Allen Foster Early Career Research Fellows.
Dr Anna Harte, Investigating whether two independent quantitative trait loci (QTL) for intracellular infection with Chlamydia trachomatis are clinically relevant in trachoma

Mrs Juliana Amanyi-Enegela, Assessing Tetracycline Eye Ointment (TEO) treatment compliance to accelerate Trachoma Elimination in Yobe State, Nigeria

Dr Toluwase Ayorinde, Impact of an innovative Health Education Program on Trachoma Prevention in Selected Internally Displaced Persons (IDP) Camps in Northern Nigeria

Ms Victoria Ochwal, Barriers to Implementation of Facial Cleanliness & Environmental Sanitation Interventions of "SAFE" strategy for Trachoma Elimination in North Pokot, Kenya

Miss Caroline Njoroge, Socio-economic and cultural beliefs leading to sustenance of trachoma among marginalised communities in Turkana West sub-county

Mr Sofonyas Tiruneh, Health extension workers as agent of change maker in trachoma control in rural areas of Ethiopia
Journal of Comparative Pathology Educational Trust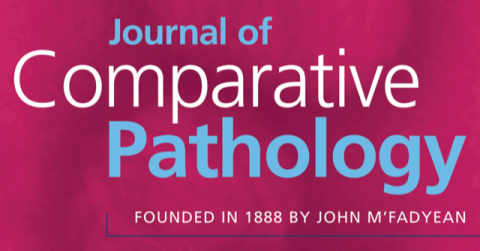 JCPET is funding two awards from veterinarians in the field of One Health, comparative pathology, zoonoses, or transboundary or emerging diseases.
Noah Okumu, A One Health Approach to investigate the epidemiology of antimicrobial resistance in children, food and livestock in a low-income setting

Richard Adeleke, Serological and Entomological Surveillance for Japanese Encephalitis Virus in Domestic Pigs and Mosquito Vectors in Southwestern Nigeria
International Alliance for the Control of Scabies grants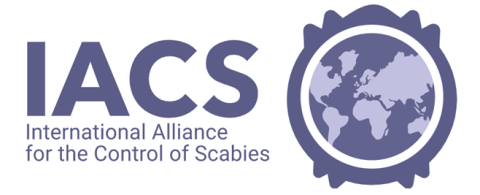 IACS is funding one research project on scabies.
Dr Ana García Mingo, Scabies prevalence survey amongst the Ecuadorean Cayapas indigenous community after cessation of ivermectin mass drug administration following elimination of onchocerciasis
"I am thrilled with the opportunity to start tackling the need to understand the impact of scabies in this region. On behalf of the local team and our beneficiaries, thank you RSTMH and IACS."

Dr García Mingo
National Institute for Health Research (NIHR)

See the full list of NIHR grant awardees here.