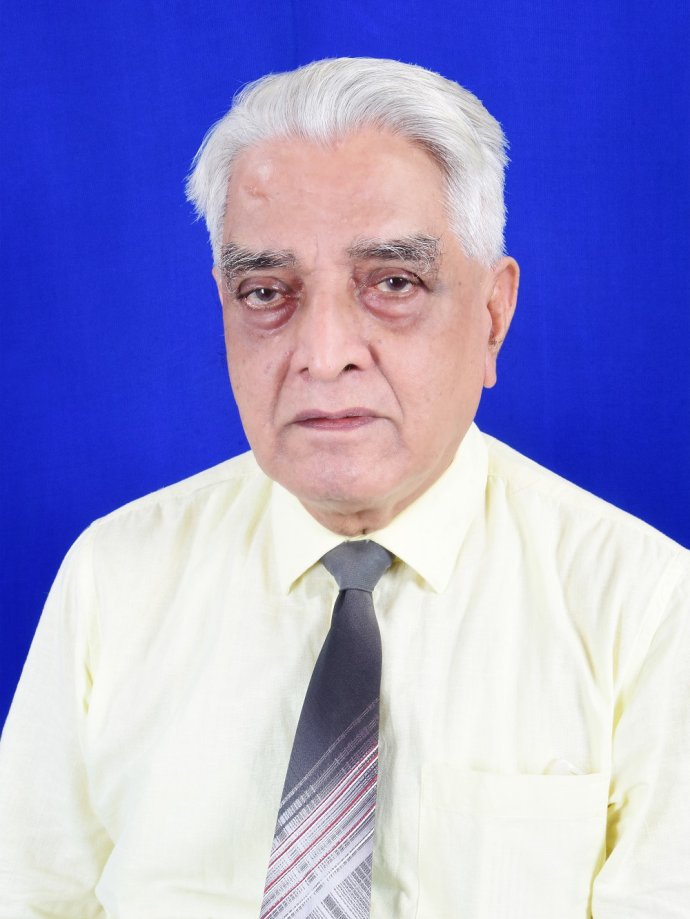 Professor Pramod Samantaray
RSTMH Trustee
Professor Samantaray graduated in Medicine (MBBS) in 1966 from SCB Medical College, Cuttack India. He became the Vice President of his Medical College Students' Union & was elected as President in 1964. During his tenure he significantly contributed in all round development of the college including outreach services to remote rural areas having poor health standard. He then joined as resident house officer at SSKM Hospital (Formerly Presidency General Hospital); Calcutta (Institute of Post Graduate Medical Education & Research).In 1967 pursued post graduate studies at School of Tropical Medicine and AIIH & PH & obtained DTM&H, DPH & DIH from Calcutta University. He obtained MD in General Medicine in 1974, from Mithila University, Bihar. In 1976, he was elected as Fellow of RSTMH, London. He then joined as Chief Medical Officer with MMC Limited to look after Industrial Health Services at Calcutta and thereafter moved to New-Delhi in 1978 and joined Indian Drugs & Pharmaceuticals Ltd (A Govt of India Undertaking) as Head Medical Research Services. Professor Samantaray was nominated by Ministry Of Health and Family Welfare, Govt. of India as Country representative to participate in "The Twenty-First Course for Senior Hospital and Health service Managers, fully sponsored by The British Council and organized by International Hospital Federation, London and participated by 31 (ThirtyOne) nominees from 18(Eighteen) countries of the world from July to September 1981 during which, he had clinical attachment at important hospitals and corporate business houses in the UK. During the said course, Dr Samantaray acted as the Chairman of the Syndicate Study Group on Integrated Health Care Delivery in developing countries and successfully conducted participating country wise presentations at the valedictory ceremony of the said course by the respective country representatives on proposed futuristic health care strategies to be implemented in their own countries in future. He left the company in 2000 on super annuation as General Manager – Medical Services and Training.
Thereafter he joined The National Institute of Health and Family Welfare, Govt. of India, New-Delhi and held the position of National Consultant, Professional Capacity Building and worked as a co-opted member on the Govt. of India's Planning Commission's expert committee on primary healthcare. During his tenure at NIH and FW he successfully handled professional development of more than 2500 senior district level health administrators nominated from all over the country under the direct supervision of Ministry of Health, Govt. of India, European Commission technical assistance UNFPA and other global organizations. Considering his most commendable ability exhibited during 7 years' of his teaching, research, training and consultancy assignments at the NIH&FW, the Governing Board appointed him as Full Time Visiting Faculty in the Dept. of Community Health Administration of the Institute.
He worked as Visiting Scientist at Dept. of Bio-medical engineering, IIT Delhi where he was involved in a Project of High National Priority on development of a Novel Male contraceptive product which has attained it's last phase and likely to get necessary Govt. approval to be available commercially. In addition, he was also involved in a strategic product development initiative with Institute of Nuclear Medicine and Allied Sciences New Delhi under the technical supervision of Defence Research System/Experts.
During the period from 2008 to 2011, Professor Samantaray worked as Principal Program Coordinator with National Population Stabilization Fund (JSK) funded by Govt. of India. During his tenure with JSK, he pursued the concept of Responsible Parenthood Practices as a Strategic Initiative to achieve population control objectives in India.
Professor Samantaray worked as Director GIMSAR, Athgarh, and Cuttack in 2016. Currently, Professor Samantaray is working as Co-Principal Investigator of the Phase – II/III Clinical Trial on A Prospective Vaccine Candidate (Novavax) against Covid-19 at Kalinga Institute of Medical Sciences, KIIT University, Bhubaneswar, India. Since 2019, he is working as a Senior Consultant, Medicine and Advisor Clinical Research with UIMS in Bhubaneswar.