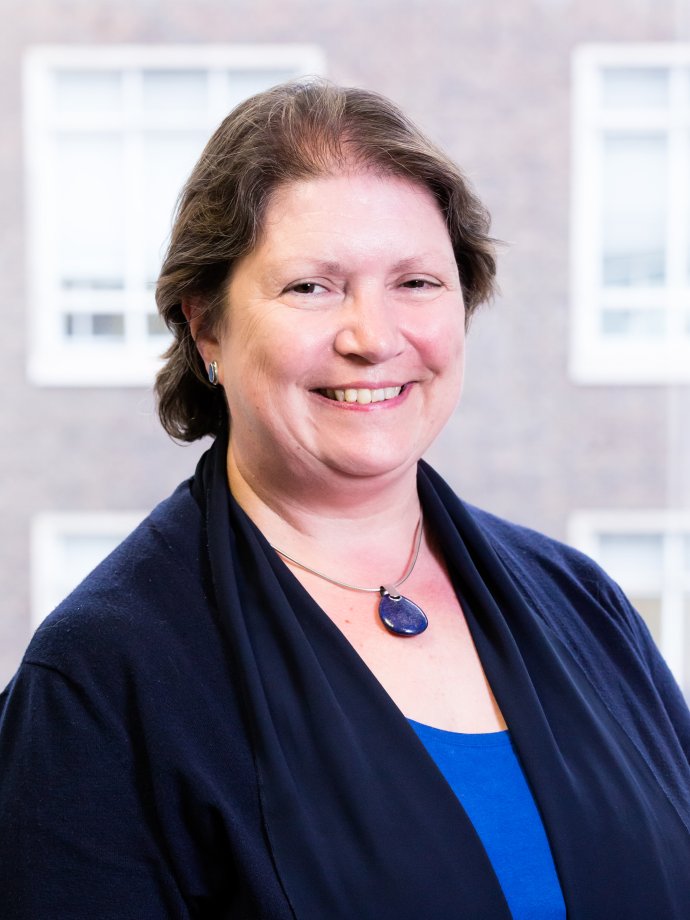 Professor Sarah Rowland-Jones
RSTMH Past President
Sarah joined the RSTMH Board of Trustees in 2013. She was President-elect in 2018 and then served as President from 2018 to 2019. She remains on as a Trustee and Past President.
Sarah trained in medicine at Cambridge and Oxford and then embarked on post-graduate training in adult infectious diseases in London and Oxford. She became interested in HIV infection through looking after some of the first patients in the UK with AIDS as a junior doctor in London, and began her research career in Oxford as an MRC Clinical Training Fellow, studying the cellular immune response to HIV infection.
Over the course of subsequent MRC fellowships (as a Clinician Scientist and then as a Senior Fellow), Sarah became increasingly concerned about the problems being caused by HIV in Africa. In particular, the group studied immune responses to HIV in highly exposed but apparently uninfected people, most notably sex workers in The Gambia and Kenya, and more recently in infants exposed to HIV from infected mothers, in an effort to understand protective immunity to HIV.
Between 2001 and 2004, she was the Director of the Oxford Centre for Tropical Medicine, which coordinates Oxford-linked research activities in tropical medicine and international health, particularly in Wellcome Trust funded research units in Thailand, Vietnam and Kenya.
In 2004, she moved to The Gambia as Director of Research in the MRC Laboratories in The Gambia, the UK's oldest and largest research unit, where she was based until August 2008.
She is now back in Oxford as a Professor of Immunology and her research group continues to focus on immune responses to HIV infection in African cohorts, trying to identify what would be needed to create a successful vaccine.