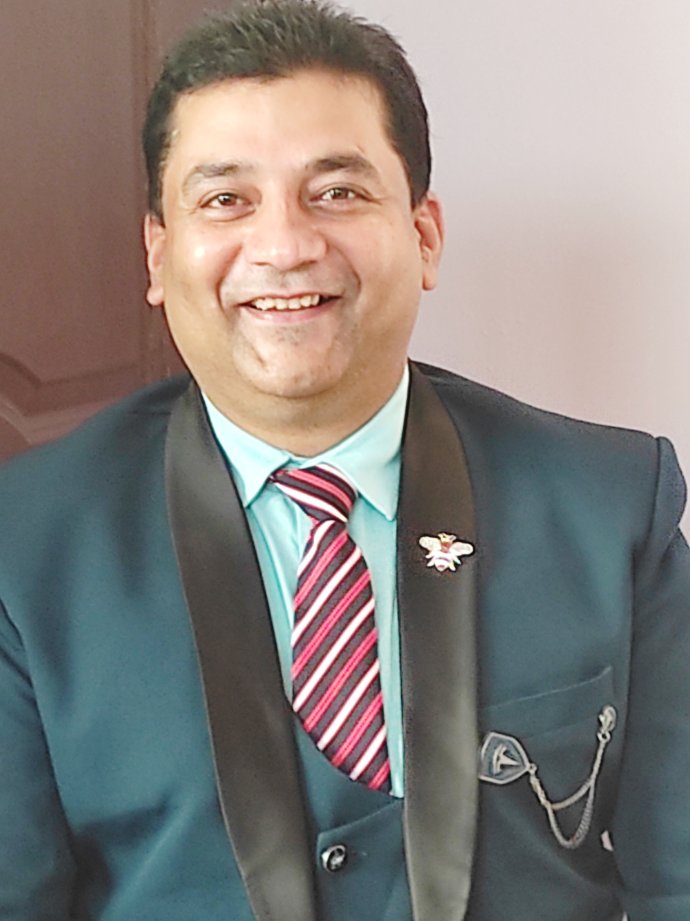 Dr Ramendra Pati Pandey
Dr. Ramendra Pati Pandey is an Associate Professor in the School of Health Sciences and Technology (SoHST), UPES University, Dehradun, Uttarakhand, India.
He was a Postdoctoral Fellow at the Department of Medicine-InCor/HC-FMUSP, University of Sao Paulo, Brazil. He was working on new therapies for Chagas disease. He was a Research Associate at the Translational Health Science and Technology Institute, India. Where he and his group has identified Transcription factor Foxo1 is essential for IL-9 induction in T helper cells, and a patent on Therapeutic evaluation of Compound 1. Prior to joining as a research scholar for his PhD, he got a fellowship from the National Science Council of Taiwan to work at Chang Gung University. He did his Doctorate degree from University of Delhi and TACF (Tuberculosis Aerosol Challenge Facility) at the International Centre for Genetic Engineering and Biotechnology, New Delhi. During his PhD he has developed nanoparticles carrying two secretory proteins of Mycobacterium tuberculosis - CFP-10 and CFP-21 and evaluating their potential to invoke an immune response coupled with the oxidative stress when encapsulated in nanoparticles.
He has been awarded with the Department of Science and Technology, Government of India Young Scientist Award (2010), Indian Immunology Society Young Scientist Award (2013), European Federation of Immunological Societies (EFIS) Travel Award (2012) , British Society of Immunology Travel Award (2012) , Federation of Immunological Societies of Asia Oceania Young Scientist Award ( 2012 and 2015) , American Association of Immunologists Travel Award (2013) , International Union of Immunological Societies Travel Award (2013),and, The Federation of Clinical Immunology Societies Travel Award (2017). Recently he has been elected as a member of the National Academy of Sciences, India (2021), and selected as an Associate Member of the esteemed Academy "International Academy of Physical Sciences, Prayagraj (2022), Elected as a member of the National Academy of Medical Sciences (2022), Elected as a member of the National Academy of Biological Sciences (2023), National Environmental Science Academy (2023), Sigma Xi The Scientific Research Honor Society (2023).