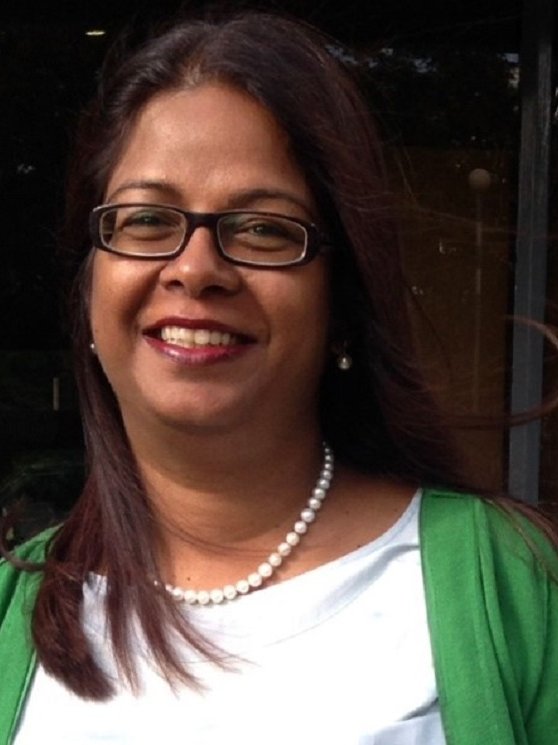 Consultant Clinical Microbiologist, Public Health England
Dr Manuel is a Consultant Clinical Microbiologist at the Public Health Laboratory London, National Infection Service, Public Health England. Rohini's main clinical and academic interests are in gastrointestinal infections and diseases, particularly those affecting immunocompromised individuals. Her specialist area of expertise is mycology.
Rohini is appointed to two of the Food Standards Agency's independent scientific advisory committees – the Advisory Committee on the Microbiological Safety of Food and the Advisory Committee on Novel Foods and Processes. She is an academic member of the NIHR Health Protection Research Unit (HPRU) in Gastrointestinal Infections, and recently acted as Expert Clinical Advisor to Warwick Evidence, one of nine NIHR Technology Assessment Report Teams in the UK, on integrated multiplex PCR tests for identifying gastrointestinal pathogens in people with suspected gastroenteritis. She is the public health champion for the North Thames NIHR Clinical Research Network in Infectious Diseases and Microbiology.
Rohini has a special interest in quality improvement and patient safety and is Chair of the Steering Committee for the UK National External Quality Assessment Scheme (UK NEQAS) for Microbiology. She is a Senior Examiner in Medical Microbiology at the Royal College of Pathologists and an Editor for the Oxford Textbook in Medical Mycology.