Grant awardees 2019
2019 - a record-breaking year
In 2018, and in the years before that, we were only able to award 16 grants, given the funds we had available.
The enormous growth in 2019 from 16 to 50 small grant has been made possible through partnerships with the National Institute for Health Research (NIHR), the research function of the Department of Health and Social Care (DHSC) and the International Trachoma Initiative (ITI) who have provided funds to add to our existing budget. We would like to thank our partners who have made these awards possible.
RSTMH small grants often represent the first opportunity for this group of researchers to manage their own budget, recruit people, buy supplies and lead research, and showcase the results through presentations or publication.
Awardees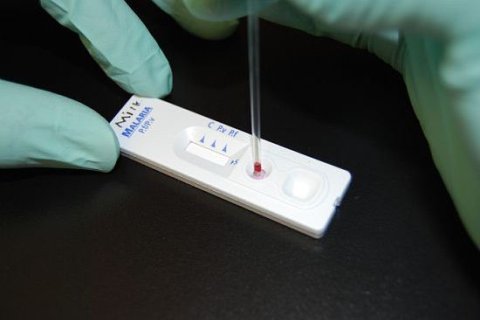 The RSTMH-funded awardees so far are:
Temitope Obadare, drug-resistant infections in Nigeria, Obafemi Awolowo University Teaching Hospitals, Nigeria
Matthew Fentress, tuberculosis in Peru, Contra Costa Regional Medical Center, California and San Francisco Department of Public Health
Ayman Ahmed Mohamed Elamin Ahmed, chikungunya in Sudan, Institute of Endemic Diseases, University of Khartoum, Sudan
Arlette Olaby, antimicrobial resistance of Salmonella in Cote d'Ivoire, Centre Suisse de Recherches Scientifiques en Côte d'Ivoire
Edessa Negera Gobena, leprosy in Ethiopia, London School of Hygiene & Tropical Medicine
Naomi Clarke, helminth infections in Vietnam, University of New South Wales
Patrick Djomo, tuberculosis in Cameroon, Centre for Research on Filariasis and Other Tropical Diseases in Cameroon
Charlotte Fuller, cardiac function in Malawian children with febrile coma, Liverpool/Wellcome Trust
Ajit Kumar Karna, yellow fever, Brazil Instituto Ciências Biomédicas at Universidade de São Paulo, São Paulo, Brazil
James Miser Akoko, porcine cysticercosis, Kenya International Livestock Research Institute
Joshua Kamani, leptospires in bats, Nigeria National Veterinary Research Institute
Zacchaeus Anywaine, Rift Valley fever virus, Uganda Medical Research Council/Uganda Virus Research Institute and London School of Hygiene & Tropical Medicine Uganda Research Unit
Vanessa Rosine Nkouayep, ascaris, University of Dschang, Cameroon
Karthik Gunasekaran, tuberculosis, Christian Medical College, Vellore, India
Waweru Harrison Kihuga, malaria, Mount Kenya University, Thika