President's Garden Party
3 August 2021
BMA House, London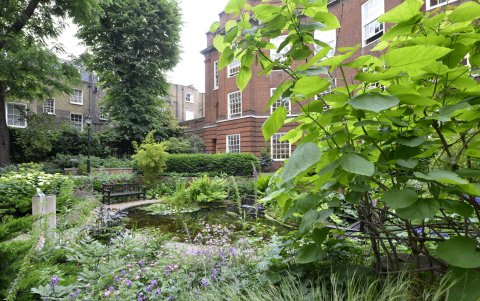 RSTMH members are invited to join Professor Gail Davey and the RSTMH team at the first President's Garden Party in London on Tuesday 3 August 2021, 18:00–20:30 BST.
Following more than a year of virtual meetings, we are excited to announce an opportunity to finally reconnect with some of our members and Fellows in person!
Professor Sally Theobald will deliver the first President's lecture – a new annual speech nominated by the current President, which will replace our Christmas lecture. The topic of Professor Theobald's talk will be "neglected contexts in global health: analysing and addressing intersecting inequities".
We will also announce our latest Honorary Fellow.
BMA Garden
The event will take place outside in the beautiful garden at the British Medical Association in central London. Speeches will take place inside the Garden Room, where we will observe social distancing.
The event is free for members and Fellows to attend; however, we have suggested some donation options to cover our costs.
You are welcome to bring a plus one, for which there will be a fee of £30 (limited number available).
We know that many of our members and Fellows will not be able to travel to the UK, or to London, to attend this event. When travel restrictions are lifted, we look forward to holding more events across different regions and countries.
We would like to invite members and Fellows who cannot attend in person to a virtual event with Professors Gail Davey and Sally Theobald on 16 September, with an opportunity to network online.
Registration
This event is free to attend, however if you wish to make a donation to help cover our costs there are several options when registering.
Please remember that RSTMH is a charity first and foremost and any support you can offer is much appreciated.
Biography: Professor Sally Theobald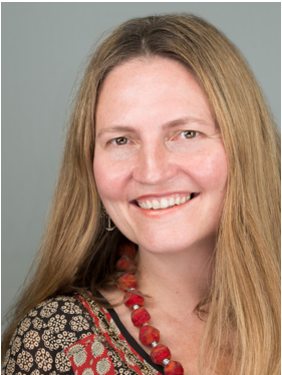 Professor Sally Theobald, Chair in Social Science, and International Health at Liverpool School of Tropical Medicine (LSTM)
Professor Theobald has a disciplinary background in geography and development studies and a PhD in Gender, Health and Development. She is a social scientist with over 25 years' experience of collaborative research projects focusing on strengthening health systems and equity in different contexts (including in fragility and in informal urban settlements) in Africa and Asia.
Professor Theobald works on the GCRF ARISE hub which focuses on promoting health and wellbeing in informal urban settlements in Bangladesh, India, Kenya and Sierra Leone. She also works on health systems strengthening, equity, inclusion and severe stigmatising skin diseases, as well as neglected tropical diseases through the NIHR-funded REDRESS programme in Liberia and the FCDO funded COUNTDOWN consortium.
Her other research interests include fragility, and Professor Theobald works on gender, equity and justice in the FCDO ReBUILD for Resilience programme in partnership with colleagues in Lebanon, Myanmar, Nepal and Sierra Leone.
She is also involved in a project on Optimising COVID-19 adaptations for ethical, equitable and quality delivery of essential health services and more resilient health systems with research and cross learning between Liberia and Merseyside; and a solidarity and fundraising partnership between Liverpool and Al-Sabeen baby and children's hospital in Sana'a, Yemen.
Professor Theobald teaches qualitative research and has successfully supervised 16 PhD students and has four current students who all focus on health systems and equity in a variety of areas and contexts.