International Nurses Day: celebrating diversity and innovation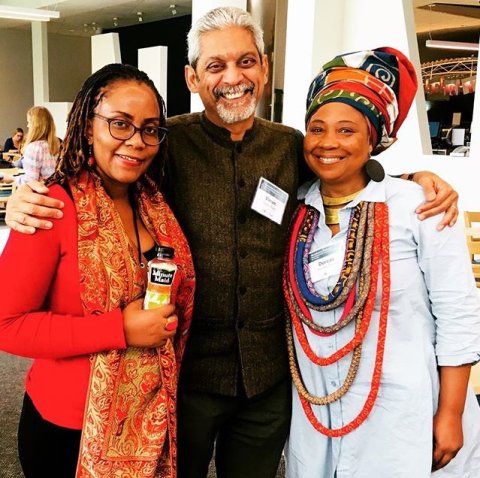 Dorcas Gwata, nurse, global health specialist and THET Advisor
Nurses have a good social contract with society: we are trusted, we are known for our compassion, we care for people at the most vulnerable times of their lives, we are there at the beginning of a life and the end of it.
Of everything I do, mental health nursing is my calling. As we mark International Nurses Day on Sunday, I celebrate the innovation that nurses bring into health in the NHS and beyond.
I moved to the UK from Zimbabwe when I was 20, at a time when the HIV/AIDS crisis was wreaking havoc in Africa: we lost many breadwinners, children were orphaned and many migrated in search of greener pastures.
The more I pondered on these catastrophic events, the more I realised I wanted to work in a role that bridged my interests in mental health, gender and migration.
Diversity, resilience and innovation
Today I am grateful to serve in the NHS as well and give back to the continent that gave me so much. I celebrate the diversity, resilience and innovation that we bring into the NHS.
Nurses who have a global health thinking and practice bring a unique dimension into the field, we have an incredible ability to adapt and think innovatively in the face of challenges and limited resources.
Culture is intrinsically linked to health. An example of this is the Zimbabwean Friendship Bench project, an innovative mental health programme which employs community healthcare workers to deliver mental health interventions for people living with HIV.
This stepped model of care uses culturally adjusted methods of engagement to access and demystify mental health diagnosis and improve engagement in communities who are otherwise excluded and disfranchised.
Culturally appropriate health programmes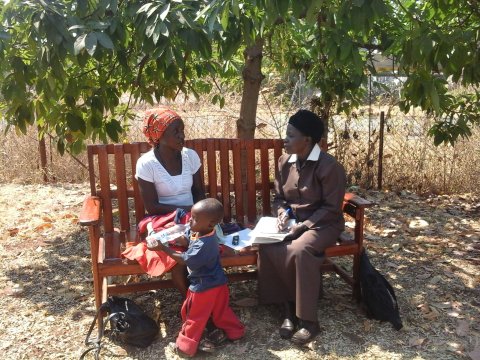 I was honoured to carry out my research on the Friendship Bench Project and extrapolate the culturally adjusted methods of engagement into my work with young people exposed to youth violence and exploitation in the UK, many of whom are from minority backgrounds.
Gang violence in the UK is a public health emergency and nurses are uniquely placed to work with those affected.
Alistair Hird, Flexible Gangs Worker with the Integrated Gangs Unit said: "nurses go to great lengths to engage and develop relationships with gang-affected young people, nurses show care and interest for these young people at some of the most desperate moments in their lives.
"Specialist nurses have developed new approaches which allow them to go out and meet young people in their own environments and to bring wider family and community into their work. The lives of these young people would be inconceivably worse without the creativity and dedication of nurses."
Nurses recognised as crucial to healthcare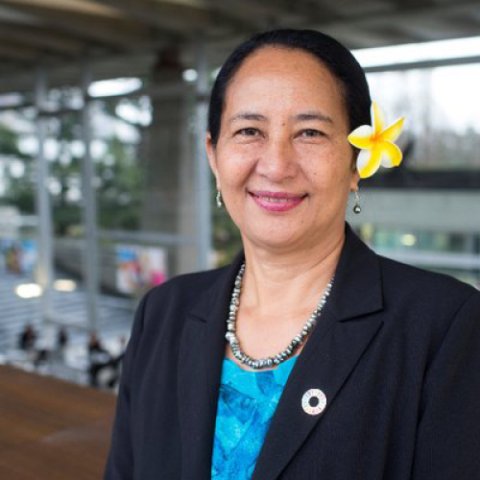 This International Nurses Day, I celebrate the outstanding leadership that we are observing in global health. Dr Tedros, Director General at WHO, for example has appointed the first Chief Nurse at the WHO, which validates nursing and puts nursing at the core of development in healthcare.
I am hugely honoured to carry forward the great legacy of Mary Seacole through my leadership programme and look forward to pushing for greater policies to protect young people exposed to violence and exploitation across London and beyond.
We have come a long way in nursing, as I observe my colleague and mentor, Yvonne Coghill taking up solid leadership roles at the RCN alongside Ruth May.
The next generation of leaders
We have a responsibility to nurture the next generation of leaders, representation is important, this year I was thrilled to be appointed as an Adviser at THET.
I am looking forward to bringing a broader thinking and appreciation of the African diaspora into the NHS, which is grounded in research.
One of my mentees, Mustag, said:
"I love working in the NHS because it is diverse in cultures, I love learning about different cultures and religion, I learn from my patients. My ambition is to teach in my home country Somaliland and open a clinic where outreach work can be done. There are only three psychiatrists in the whole country and provision for mental health is limited."
There is an African proverb that says: "wisdom does not come overnight". I am very grateful to my mentors who have shaped and challenged my thinking and learning during my career so far. I am also grateful to the young people I work with who push my clinical and leadership skills in my quest to improve.
Nursing Global Health