Striving for gender equity in the fight against neglected tropical diseases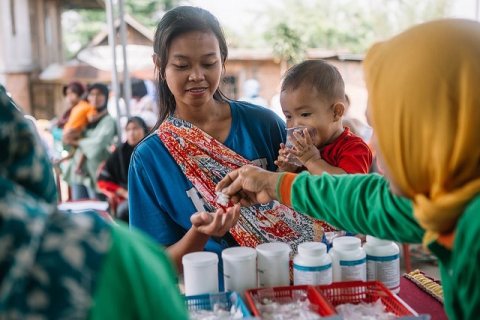 Happy International Women's Day! The theme of this year's celebration is "Balance for Better", recognising that gender balance in all aspects of society can help build a world where everyone – regardless of gender – can thrive.
In the field of global health, we have long understood that men and women do not always have equal access to health services. Women, and particularly women living in poverty, face barriers that can hinder their access to and use of health services.
So, what better way to mark International Women's Day 2019 than with the release of a study that explores gender balance in one of the world's largest public health programmes? Spoiler alert: it's good news for those striving for equity.
Building the big picture of gender and NTDs
For the past four years, our team has been working to provide the first comprehensive picture ever of gender equity in the fight against neglected tropical diseases (NTDs).
With support from international donors like the U.S. Agency for International Development (USAID) through its ENVISION and END in Africa projects, led by RTI International and FHI 360, respectively, countries around the world have made substantial progress toward the global control and elimination of seven common NTDs: trachoma, lymphatic filariasis (LF), onchocerciasis, schistosomiasis, and three soil-transmitted helminth infections.
Distributing medicine to all eligible people at risk once or twice a year – through mass drug administration, or MDA – has been the driving force behind this progress. In 2016 alone, more than 1 billion people received medicine for at least one of these NTDs through the global efforts of the NTD community.
Despite this massive reach, we didn't know if we were reaching men and women equally with NTD treatment because so little research had been done about gender equity in the use of NTD-related services.
In fact, for a long time the global health community wasn't sure if collecting high-quality, gender-disaggregated data was even feasible.
However, we knew we'd never be able to shed light on gender equity in NTDs without such data, and lots of it.
So, our team decided to take a multi-year, comprehensive approach, analysing coverage data for MDA in 4,784 districts, spanning 16 countries, from 2012 to 2016.
What did we find?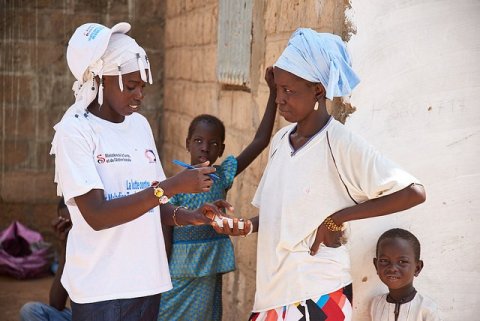 In our recently published paper Gender Equity in Mass Drug Administration for Neglected Tropical Diseases, we looked at how many districts reported gender-disaggregated data and then compared coverage among men and women. Our findings show that we are reaching men and women, boys and girls, equitably with NTD treatments. Specifically, they show that:
Collecting gender-disaggregated data in global health programmes is feasible and achievable. The number of districts reporting gender-disaggregated coverage data improved over time from 32% in 2012 to 90% in 2016. This trend was likely driven by several factors, including WHO recommendations and USAID policies requiring projects to collect and use gender-disaggregated data. Transitioning to a new and more intensive data collection system wasn't always easy, and required leadership from countries, support from partners, as well as access to training and easy-to-use tools like revised data collection forms.

NTD programmes consistently achieved at least equal levels of coverage for women. In fact, median female coverage during MDA was higher than male coverage (85.5% for females vs. 79.3% for males). Given the systematic disempowerment women often encounter in many settings, including health, this is an important accomplishment. The community-based nature of MDA may have contributed to high female coverage, since traditional barriers to health access, such as transportation, do not often apply to MDA.
Where do we go from here?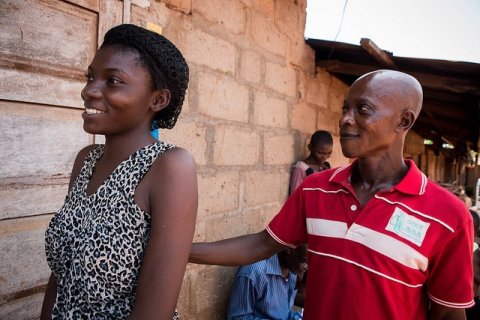 Despite our overwhelmingly positive findings, we also found small pockets of inequality, with just over 3% of districts reporting male coverage more than 10-percentage points higher than female coverage. While some readers might be alarmed by any difference in reaching men versus women, it's important to remember – while not completely equal – the data show a remarkably equitable picture.
The data also show that the picture isn't rosy everywhere. Inequalities in coverage do exist in certain countries and in individual districts. In fact, for all diseases and all countries, male coverage lagged behind female coverage. Further understanding of the gendered barriers to MDA treatment will be important to achieve the global elimination of NTDs, leaving no one behind.
Bringing gender and NTDs into focus
The study presents a good starting point for investigating whether NTD treatments have reached men and women relatively equally – and to apply those lessons to other global health programmes. At the same time, the pockets of inequality provide a chance to study – and better understand – barriers to MDA for both men and women.
MDA coverage isn't the only place where gender and NTDs intersect. Women still face particular disadvantages compared to men when it comes to NTDs, including the impacts of hookworm and schistosomiasis infection on women's reproductive health outcomes, and increased susceptibility to HIV infection linked to female genital schistosomiasis.
Women and girls have also been found to be more susceptible to trachoma infection than men and boys, due to their greater involvement in childcare. The research also indicates that women with NTD-related disabilities suffer greater social consequences than men, such as greater stigma and exclusion.
We hope this work spurs further investigation into the many facets of gender equity and NTDs. At the end of the day, it's about women's health and opportunity, which are essential for communities to thrive. It's about balance for better.
NTDs