RSTMH Early Career Grant: Former awardees
We asked some of our former RSTMH Early Career Grant Awardees why those chose to fund their disease area and what the funding meant for their career.
Molecular characterization and cross-transmissions of Ascaris between humans and pigs in Bandjoun, West Cameroon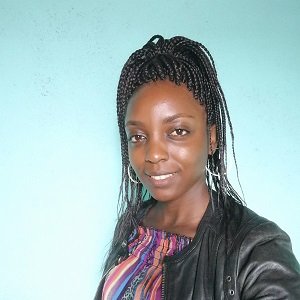 I focused my research on Molecular characterization and cross-transmissions of Ascaris between humans and pigs in Bandjoun, West Cameroon because it was unknown whether mass drug administration affects transmission in humans and/or diversity of parasites in several localities where diagnostic procedures are often lacking.
The grant programme gave me a fantastic opportunity to have firm grasp of molecular techniques which I was lacking to finish my PhD. These hands on experiences have enriched me at a very early stage of my career and now, I feel like better equipped for the state-of-art methodology used in current molecular epidemiology of neglected tropical infections which is quite new in Cameroon. I would like to thank the Early Career Grants programme for the funding assistance.

Vanessa Rosine
RSTMH Small Grants awardee 2019 (now called Early Career Grant)

Association of maternal Toxoplasma gondii infection with child's developmental and behavioural outcomes in tribal regions of Gujarat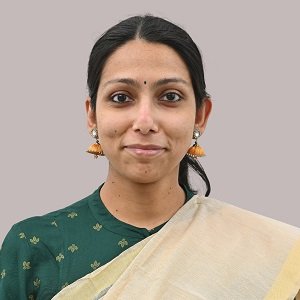 Toxoplasmosis is a neglected tropical disease caused by Toxoplasma gondii, present lifelong in humans causing drastic changes in personality profiles. Among infected pregnant women, Toxoplasma can be transmitted to fetus. Studies in developed countries demonstrate majority of infants born with Toxoplasma infection are initially asymptomatic with poor mental, neurological development including hearing-vision deficiencies. Developing countries including India record high prevalence of Toxoplasma gondii among pregnant women. However, studies assessing psychomotor performance, development milestones, health indicators and behavioural outcomes among children born to Toxoplasma-positive mothers is lacking. Our previous study indicated increased prevalence of pregnant women with Toxoplasma infection in the tribal regions of Gujarat, India. Given the significance of this infection, by using cohorts of infants and toddlers born to Toxoplasma infected and Toxoplasma not infected mothers, I chose to focus my research on comparing the effects of maternal Toxoplasma infection on their children's development and behavior through a set of multiple questionnaires survey approach.
I moved to India from the west after completing my Doctoral and Post-Doctoral studies. This move has taught me that living and working in a developing nation brings a unique set of challenges, specifically the opportunity for ample research funding. Many of these grant agencies are open to full-time faculty members only. At the time of receiving the RSTMH Small Grant, I was working as a research fellow at the Institute of Public Health Gandhinagar (IIPHG), Gujarat, India. Receiving the RSTMH grant funding and subsequent successful completion of the project has helped me to secure an Assistant Professor position (full-time faculty) at the Institute of Science, Nirma University, Ahmedabad, Gujarat, India. Receiving the grant has enabled me to initiate a new area of research involving the role of maternal Toxoplasma infection in modulating the temperament and behavior of children born to these women. With the help of this funding, I was able to identify novel changes in the infant'stemperament born to a specific sub-category of Toxoplasma infected mothers. These results will form the basis of my future research directions and for obtaining bigger funds as an independent investigator. Overall, receiving the grant funding has given my scientific career a big boost forward in the early career stage.
Dr Aarthi Sundararajan
RSTMH/NIHR Small Grants awardee 2020 (now called Early Career Grant)
Epidemiological mapping of snakebite and assessment of health facility readiness for the management of snakebite in Bhutan
Bhutan is a tropical country and there is varied climatic conditions. I have grown up in villages where snakes are commonly spotted in farms to studying in boarding schools where snakes were seen occasionally making rounds in the student hostels. As a medical officer, I have managed snake bites and come across people who lack the information and advocacy on the overall management of snakebites as victims as well as medical care providers.
Currently, there is an overall lack of knowledge and the need to consider snakebites as a public health burden in Bhutan. We see and hear a significant number of snakebite victims and precious lives lost to snakebites time to time. This happens either due to inappropriate care immediately at the time of bite or after arriving at health facilities. Bringing out the actual burden and addressing the importance to the public and health workers is the only way to prevent death from snakebites. Thus, this project was aimed at providing importance to snakebite as a tropical disease and an important public health issue in Bhutan.
The RSTMH fund is originally named as "small grants" programme. To researchers in the low- and middle-income countries, small is big. Such small funds can make a huge difference in the research career of scholars in developing countries. Many LMICs do not have dedicated research grants in their countries and the funds required to conduct researches are met through such competitive grants. Additionally, keeping such competitive grants to only LMICs applicants benefit us since the chances of being funded are greater.
For me personally, the RSTMH grant has opened the kickstart of an independent research project after completing my PhD. It will help me build my research career further, look beyond my clinical and laboratory practice.
I thank the RSTMH and the funders for giving me this opportunity and wish this grant programme every success beyond being "small" or "early career". I also wish the best to all future applicants to the grant.
Dr. Tshokey
RSTMH/Wellcome Small Grants awardee 2021 (now called Early Career Grant)
Reduction of Musca sorbens population, Vectors of Trachoma
My name is Sisay Dugassa, I was born and brought up in Ethiopia. I used to hear eye disease problems such as trachoma and other vector transmitted diseases such as malaria since my childhood age. I learned that trachoma could be transmitted by Musca sorbens and related flies in the course of my biology and entomology fields of studies. Although my Masters and PhD studies focused on malaria vectors biology, behavior, ecology and control, my previous memories and education background strongly raised my interest of working on other insect vectors such as trachoma vectors.
Fortunately, my colleague Seth Irish (a research entomologist at Centers for Disease Control and Prevention (CDC), Atlanta, USA) informed me that there is a funding call from Royal Society of Tropical Medicine and Hygiene for early career researchers on neglected tropical diseases (NTDs) such as trachoma. I applied to the grant opportunity with this high motivation and obtained the funding on "Evaluation of Insecticide Impregnated Barriers (IIBs) for reduction of Musca sorbens population, vectors of Trachoma in central Ethiopia".
The funding enabled me to explore the behavior (flight pattern and activity rhythm) of Musca sorbens, the trachoma vectors around domestic areas. Furthermore, the work indicated that IIBs are promising control tools for such flies. It also opened a gate for me to work with international researchers who have ample experience and expertise in the field of entomology research. The base it laid for my future career is enormous in terms of grant writing, grant management and creating international collaborations.
Sisay Dugassa
RSTMH/ITI Small Grant awardee 2020 (now called Early Career Grant)
Mapping the regions of interaction of natural inhibitors of snake venom toxins, Oswaldo Cruz Foundation, Brazil
Viviane Bastos
RSTMH/Wellcome Small Grants awardee 2020 (now called Early Career Grant)
Mapping of Schistosomiasis, Soil Transmitted helminthiasis and Anemia among Preschool Age Children in Benin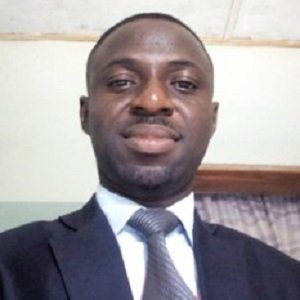 This study is the first of its kind in Benin republic among preshool age children (PSAC), taking into consideration that the landmark NTDs study by Aboki et al., 2019 didn't consider these age groups, despite growing evidence of significant NTDs prevalence among PSAC. Besides, there have been series of preventive chemotherapy which has excluded PSAC, So, this study quest to know how that have impacted the prevalence among the preschool and school age children.
Also, given the poor healthcare system which goes hand-in-hand with education in Benin Republic, co-prevalence of NTDs and NCDs attracts close to zero attention. Because there is a notion of "innocency" and insignificance of infections among little children in Bénin. For instance, while this study was under ethical review, there were concerns around the inclusion of Preschool age children into the study: how feasible could it be obtain urine, stool samples from these children were the questions. But my response was enshrined in my previous research experience in Nigeria upon which I leveraged to achieve such goal in Benin too. So this notion directly reflects the extent of neglect suffered by PSAC and how unwilling researchers are to widen there scope of study by exploring NTDs epidemiology among neglected age groups. So, I am exploring where no one wants to explore!
The damage caused by COVID-19 pandemic to NTDs interventions globally is unquantifiable; when it comes to the paradigm shift from NTDs preventive chemotherapy to grappling with COVID-19 vaccine campaigns, dealing with poor response from African populations, emerging variant species: all of which shifted healthcare attention towards the more pressing questions in healthcare, which does not look good for NTDs among PSAC. As such PSAC suffers more significant neglect. Therefore, it will be safe to assume that there will be likehood of increased poor cognition among preschool and school age children, malnutrition, and poverty et c. So this study is embarked upon to make those information to bare.
RSTMH/CIFF Early Career Grants, being the first grant I am receiving in my name has greatly impacted my orientation about grants wining. For instance, the grant application and submission was done within 11 days! In a nutshell, I see an opportunity that was met with preparedness, and this has initiated more ideas in my career path, facilitated meetings and collaborations with policy makers in Benin, a far reaching feat which couldn't have been possible if I didn't receive this grant. Now, I'm touching base with rural communities first hand, learning factors that predispose children in communities to NTDs, thanks to RSTMH.
Also, being a Parasitologist with growing interest in Data Science and Software development, RSTMH grants has given me a first hand opportunity to integrate my newly found skills in Machine learning into Neglected Tropical Disease research and to contribute significant knowledge in this trying times.
Furthermore, this grants has not just afforded me the opportunity of expressing my research ideas but has also given me its affordability: For instance, I am currently using as Kato-Katz kit (WHO standard diagnostic kit for Soil Transmitted helminthiasis diagnosis)for the first time in my career as a parasitologist; these are materials that are beyond my reach even during my Masters degree. In fact, my University laboratory could not provide such during our practical sessions due to non-availability and non-affordability.
Lastly, my team composition is not limited to healthcare officers alone, but education staffs who could leverage on their experience in interacting with children especially the preschool age children. As such I'm bringing together expertise into this study which could not afforded in my past years as a researcher: In fact, all of my past studies have been self funded, as such were limited to my ideas and influence while sustenance were so difficult to manage alongside research expense. But this has changed the narrative, thanks to RSTMH.
Oladimeji M. Alabi
RSTMH/CIFF Small Grants awardee 2021 (now called Early Career Grant)
Impact of the COVID-19 Pandemic on Tuberculosis Service Delivery, Birat Nepal Medical Trust, Nepal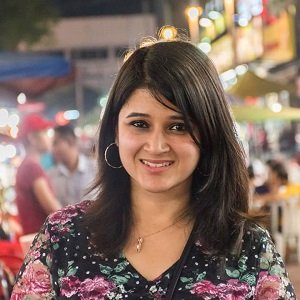 Tuberculosis is common in Nepal and mainly affects the poorest members of our society. This RSTMH/NIHR funded research is one of the first studies in Nepal that aim to understand the impact of the COVID-19 pandemic on access or delivery of TB services during the pandemic. We know that TB services were badly affected in many countries, I am exploring this issue from both the patient and providers perspective. Nepal, like other low income countries, has a fragile health system and is underprepared for any external emergency conditions like this pandemic. Therefore, this study will enable us to understand the effects and is important to repair the damage and rebuild more resilient TB services for the future.
This grant, my first ever grant in infectious disease, undoubtedly brought me closer to achieving my aim of becoming an independent researcher conducting robust implementation research, enabled me to build my experience by learning from the latest research and innovation and allowed me to build my international network of mentors. This grant also uniquely enabled me as an early career researcher, to design and rapidly implement research I thought was important in response to the pandemic in my country. I have presented the findings at our national health summit and international conference like 52nd Union World Conference on Lung Health. I am also developing at least two first authored paper from this funding which I aim to publish in high-impact journals. This grant led to further funding from the Farrar Foundation for an additional two years continuation of the study, to understand the long-term impact and hoped for recovery of TB services after the acute phase of the pandemic.
Kritika Dixit
RSTMH/NIHR Small Grant awardee 2020 (now called Early Career Grant)
Apply for an RSTMH Early Career Grant
The RSTMH Early Career Grants Programme – formerly called the RSTMH Small Grants Programme – is open for applications. Applicants can apply for a grant of up to £5,000 (GBP) to deliver a project over one year. The projects can be on any topic related to tropical medicine and global health, from across the research spectrum of lab, translation, implementation and policy.
Apply here by 17:00 on the 29 April 2022.