20 grants to be awarded as part of Hamish Ogston Foundation Platinum Jubilee Grants for early career health professionals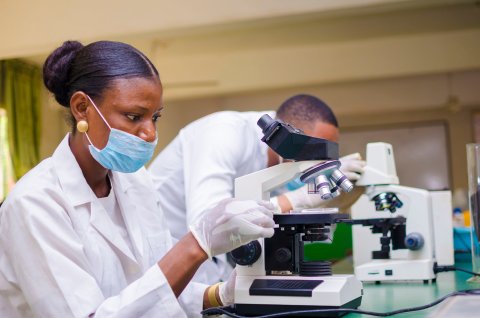 RSTMH is delighted to announce its partnership with the Hamish Ogston Foundation and the funding of 20 grants of £5,000 each, for early career health professionals wishing to embark upon a scientific project in Tropical Medicine and Global Health.
These grants for 20 individuals will be given out by RSTMH as part of our Early Careers Grants Programme 2022, in support of the Platinum Jubilee.
Priority will be given to citizens of one of the 54 Commonwealth countries, those based in a Commonwealth country, and those wishing to carry out the research in a Commonwealth country.
The Hamish Ogston Foundation is proud to work to eliminate disparities in both access to medical treatment and health awareness around the world. These Platinum Jubilee early career grants provide opportunity for the next generation of health professionals to gain invaluable experience in the research methods that they need to progress their careers dedicated mostly to the rural poor who do not have immediate access to medical diagnosis and treatment."

Dr Michael Vaughan, Health Project Director at the Hamish Ogston Foundation
The grants form part of a package of 70, which are being administered by the London School of Hygiene & Tropical Medicine (LSHTM) and the Liverpool School of Tropical Medicine (LSTM), as well as RSTMH.
We are incredibly grateful to the Hamish Ogston Foundation for partnering with us on these Early Career Grants. These individuals could go on to make the innovations and discoveries that change all of our work, helping us to achieve health equity and the eradication of even more diseases. This is a fitting and lasting way to celebrate the Platinum Jubilee, by helping the career of a number of individuals starting on their research journeys."

Tamar Ghosh, Chief Executive of RSTMH