Climate crisis is biggest threat to the future of global health, says RSTMH report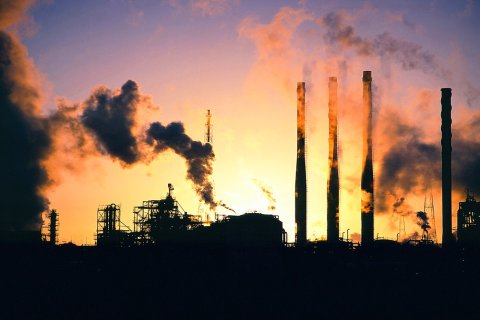 As part of a major new report, the Royal Society of Tropical Medicine and Hygiene (RSTMH) asked medical professionals from across the world what they think the next 25 years will hold for global health.
This report was produced to mark the RSTMH hosting the 11th European Congress on Tropical Medicine and International Health, on behalf of the Federation of European Societies for Tropical Medicine and International Health (FESTMIH), both in their twenty-fifth year.
We saw this as a unique opportunity to evaluate the progress made and look ahead to the challenges of the next quarter of a century.
Key findings
Key findings include:
43% believe the climate crisis will be the most pressing global health challenge for the next 25 years, with drug-resistance (including antimicrobial resistance and multi-drug resistant tuberculosis) and emerging epidemics as the second and third top concerns
92% believe governments and health bodies are not doing enough to prepare for the impact of the climate crisis on health and 87% said governments are not investing enough to tackle all the big health challenges over the next 25 years
90% said the focus on healthcare systems should be improving the quality of life, over extending life
92% agree that misinformation and anti-science pose a dangerous threat to the future of healthcare
Despite these issues and others, more than half (53%) are optimistic about the future of global healthcare
92% said technology has improved healthcare systems over the last 25 years and two thirds (65%) think it likely that a company, like Amazon, will emerge and disrupt how we deliver healthcare
RSTMH polled health professionals across six continents and 79 countries and will publish the full findings in a report today at the 11th European Congress on Tropical Medicine and International Health (ECTMIH) being held in Liverpool and hosted by RSTMH.
As part of the research report, the Society identified five global health mega-trends that they believe will play a huge role in shaping the health of all of us around the world in the next 25 years: the climate crisis, globalisation, urbanisation, demographics and technology.
Climate crisis biggest overall challenge to health
The climate crisis came out as the biggest overall challenge to health. Within the climate crisis, mass migration, new emerging diseases and the health and nutrition implications of climate-ravaged food supplies were highlighted as the biggest challenges to global health.
RSTMH Chief Executive, Tamar Ghosh says:
There can be no doubt we are facing multiple, serious health challenges, but it's easy to forget that we have both made huge progress in the last 25 years and have the opportunity to take yet more great leaps forward in the next quarter of a century.

We need to do everything we can to support the global health community so we can make the positive changes we need to ensure everyone benefits and the health divide within and between different countries is reduced.
NCDs and drug-resistant infections to increase in prominence?
According to those polled, the next 25 years will also bring an increase in prominence and impact of non-communicable diseases (NCDs), such as diabetes, hypertension and cancer (83%), drug-resistant strains of infectious diseases, such as tuberculosis and sexually transmitted infections (76%), and emerging infectious diseases (66%).
Professor David Lalloo, Director of the Liverpool School of Tropical Medicine, says:
We are currently faced with many inter-linked and overlapping global health challenges that are likely to increase in significance over time.

These include the rapid demographic transition from undernutrition to overnutrition within a generation and a subsequent increase in NCDs, expansion of cities and health problems of enormous urban settlements and the effect of climate change on disease epidemiology, particularly vector-borne diseases.
Diseases like polio confined to the history books?
Many respondents also believe that the next quarter of a century will see conditions such as polio (67%), guinea-worm (56%) and blinding trachoma (39%) confined to the history books.
Off the back of the report findings, we will be reviewing five issues for action, which are in keeping with the Society's ambition to save lives and improve health around the world through increased access to and greater equity in global healthcare. These are:
Make tackling the climate crisis a priority for global health
Unite around early intervention to tackle NCDs across the world
Combat health inequality
Prioritise quality of life over life expectancy
Put the power of technology in the hands of health professionals and the communities they serve