COVID-19 in Papa New Guinea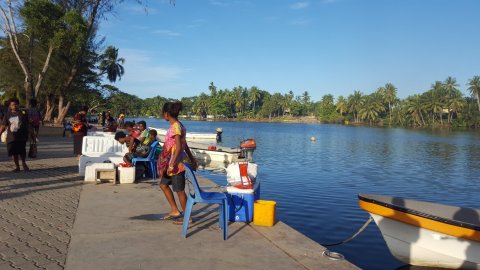 On 31 December 2019, the World Health Organization (WHO) received the first report of Covid-19 cases from Wuhan City in China, which was then confirmed two weeks later to be a novel coronavirus capable of causing severe respiratory illness which could lead to death.
Fast forward, the current global total cases stand at 55.6 million with 1.34 million deaths and 35.8 million recovered. The exponential transmission rate of this coronavirus has resulted in a significant rises in infection and death toll just within months after the WHO's confirmation.
Just like every other nation on earth impacted by the Covid-19 pandemic, Papua New Guinea (PNG) is no exception. The first case of Covid-19 in PNG was confirmed on 20 March 2020 through a series of tests, from an Australian mine worker travelling back to work from his break. He travelled to PNG from Spain via Singapore on 13 March 2020 and either contracted the virus in Spain or Singapore.
The man was isolated and airlifted to Australia for further management. The PNG government then immediately imposed a one-week ban on all international flights and border crossings. All passengers who came into PNG on the miner's flight were recalled, tested and quarantined.
Four days after the first case, the government imposed a 14 day State of Emergency (SoE) across the nation, with road blocks and restrictions as a measure to curb the spread of the virus. The entire nation went into lockdown and people's movements were restricted, except for valid reasons. School holidays were brought forward and only essential services were operational including government departments. All non-essential staff were asked to stay at home.
This was followed by a three-month ban on international and domestic travel to prevent the spread of coronavirus to other provinces. Any province with a case of Covid-19 went into lockdown.
Wearing a face mask, applying hand sanitiser and temperature checks are now compulsory, with fist bumps replacing shaking hands. Public gatherings are prohibited except for Church services on weekends, while social distancing becomes a new norm.
The government has since called off the SoE and other services getting back to normal, including domestic and international flights, since procedures and systems are now in place. Any slight increase in Covid-19 cases and PNG might go back into lockdown again.
As of 20 November, PNG has a total of 602 cases with 585 recoveries and 10 deaths. The numbers continue to drop steadily and for the past four weeks we have seen double recoveries in numbers compared to the number of new cases. We hope that this will continue. Thanks to the government's swift response in locking down the borders and setting out restrictions to combat the spread of coronavirus in PNG, the country was saved from being hit hard.
PNG would also like to acknowledge the continuous support of the Australian government who have assisted in the fight against coronavirus since its onset early this year. We also acknowledge the assistance of the governments of New Zealand and the United States, and the WHO, United Nations and other businesses, national and international bodies who have contributed in any way possible to help PNG in this trying time.
COVID-19 reports COVID-19 Country Ambassadors