In Memoriam: Dr David Evans (1938 – 2023)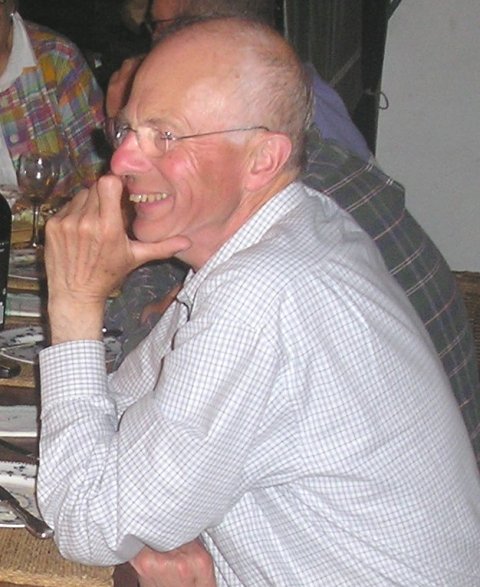 Dr David Evans, known for his research over three decades on trypanosomiasis and leishmaniasis, died in Salisbury on 18 February 2023. He served as RSTMH Honorary Treasurer from 1984 to 1999.
David's encounters with protozoan parasites began when he joined Keith Vickerman as a post-doctoral fellow at the University of Glasgow in the early 1970s. Here, working closely with Robert Brown, he helped to define oxidative metabolism and the oxidases involved in the mitochondria of Trypanosoma brucei during differentiation from the slender mammalian blood stream forms through to the stumpy procyclic forms in the tsetse midgut. During this period, he also honed expertise and interest in parasite culture.
In 1973 David joined the staff of the Department of Medical Protozoology, London School of Hygiene and Tropical Medicine, where he researched and taught until he retired in 1996 from the, by then, Department of Medical Parasitology. Initially, David's research continued to focus on trypanosomes, a strength in that department at that time, which was headed by WHR Lumsden and included Walter Ormerod. Here, he extended his work into ultrastructural investigations of insect vector stages of Trypanosoma brucei, and other Trypanosoma species, working closely with his colleague and friend David Ellis. Publications, including one in Nature, emerged from their joint research showing that T. brucei in the midgut of Glossina morsitans was not only replicating but also capable of penetrating the insect's peritrophic membrane and midgut cells. From the mid-1980s, when Wallace Peters was head of department, David extended his research interests to Leishmania assisted by PhD students, including Mahdi Rab. In addition to adding to knowledge on biochemical typing, genetics, diagnosis and taxonomy of Leishmania, David's experience provided the basis for an important handbook on culture, characterisation and preservation of species of this genus, which was published in 1989. The difficulty in culture of clinical isolates of Leishmania led to the design of the eponymous "sloppy" Evans' medium.
Apart from his professional interests, David had a deep interest in music, which extended to building his own harpsichord, and a love of opera, food, paintings and wine. He was also a keen fisherman, and often joined another polymath, his old comrade David Ellis on fishing trips. Such was his passion for fishing that at the International Congress of Tropical Medicine and Malaria in 1984 in Calgary, David, Vaughan Southgate and one or two others fished the Bow River in the evenings. A few years later David regularly travelled to Carraigin Castle, County Galway on the shores of the Lough Corrib at the time of the hatch of the mayfly. Having spent each day successfully casting flies, David would apply his culinary skills to the trout/salmon that had been caught to feed a hungry party of fellow fishermen.
After he retired David moved from London to Hampshire. Around his home near Salisbury were some of the best fishing rivers in England. The John Spedan Lewis Trust for the Advancement of Natural Science in Leckford near Salisbury was concerned about the apparent decline of river flies and what this might mean for the quality of the fishery. In his retirement David used his entomological knowledge to teach fishermen how to identify insects from the River Test to collect valuable data in a wonderful citizen science project. This kind, sympathetic, always good-humoured man will be remembered by friends and colleagues in cheerful reminiscences.

Simon Croft, Vaughan Southgate