International Health: Introducing Lessons from the Field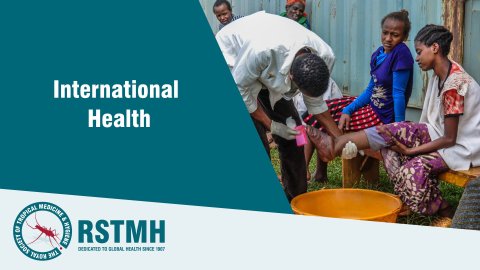 We are delighted to launch of Lessons from the Field as a new article type in International Health.
Since launching in Transactions back in 2020, these articles have gone on to become amongst the most highly cited, widely shared, and impactful within our collection. In introducing these articles on International Health, we hope to offer researchers the same opportunity to share and highlight specific lessons learned during fieldwork across the global health community - in particular those without sufficient data ready for an original research article, but where the findings are novel and relevant on both a local and national scale.
Lessons from the field benefit from a more flexible word count, less stringent formatting requirements, and are expedited through the review process to ensure the work reaches the wider community as quickly as possible. Topics that we would be particularly keen to receive submissions on could, for example, focus on the research process and specific challenges in resource -poor settings; research in the context of different humanitarian crises (or settings); and analyses of the strategies used to address these issues.
We would also welcome articles from authors implementing pilot projects with preliminary findings of interest, those working on programmes at a community level, policy issues in the field, and health delivery. Finally, we wish to support a diverse author base and therefore strongly encourage those typically underrepresented in our journals to consider submitting relevant work to us i.e.., nurses, public health workers, NGO employees, and policy professionals.
Pre-submission enquiries can be sent to RSTMH Managing Editor via email Thomas [dot] pinfield [at] rstmh [dot] org
Author guidelines
Submissions should be between 1,000 and 1,500 words.
Submissions can have up to five references and one figure or table.
Submissions must include a short abstract.
All submissions will be peer reviewed.
Find more information here.

Journals