Professor Jimmy Whitworth takes up role as RSTMH President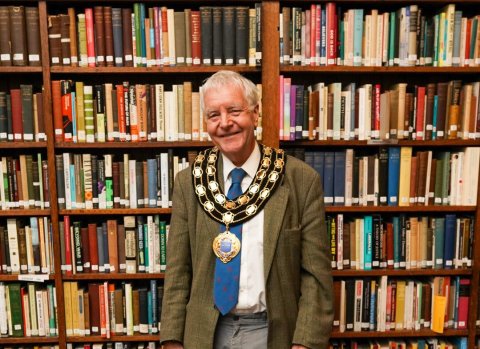 Professor Jimmy Whitworth has taken on his role as President of the Royal Society of Tropical Medicine and Hygiene at the RSTMH Annual General Meeting, held us part of RSTMH's Annual Meeting which took place yesterday.
"I am looking forward to continuing to help RSTMH in its important work in fostering interest, knowledge and careers in Global Health. Recent events show the critical importance of this scientific discipline for global health security. I am keen to ensure the Society continues to strengthen its support of young scientists especially in low- and middle-income countries."

Professor Jimmy Whitworth
Professor Jimmy Whitworth qualified as a physician from Liverpool University in 1979, and specialises in infectious diseases, epidemiology and public health. Previous roles include working in The Gambia for Save the Children Fund, and in Sierra Leone for the Medical Research Council.
As his term of office as President finishes and his term as Past President begins, Simon Bush said: "My thanks go to the whole team, staff and trustees, as we have started the implementation of the new strategic plan. It is encouraging to see that the financial position of the society is on track and the deficit is being reduced. This continues to bode well for the future of RSTMH. "
Co-President Elects announced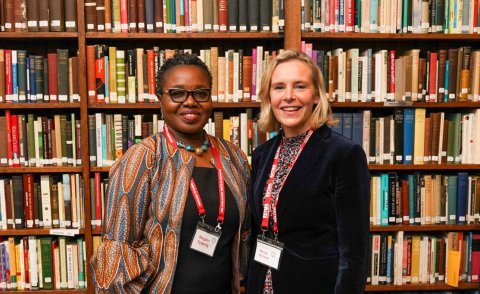 We also announce our two Co-President elects. Professor Margaret Gyapong and Dr Wendy Harrison.
Professor Margaret Gyapong said: "With less than a decade to achieve the sustainable development goals and plans to implement a new strategy for the society, My Co-President, Dr Wendy Harrison, and I pledge to work with key stakeholders in identifying and addressing current global health challenges to the best of our ability."
Dr Wendy Harrison who also starts her role as Trustee today, said: "Effective partnership is paramount for tackling today's global health challenges and the achievement of the RSHTM vision. My Co-Presidency with Professor Margaret Gyapong, starting in 2024 aims to strengthen this spirit of collaboration".
We thank Professor Janet Hemingway for her support and commitment as Trustee and Past President, as she steps down from both of these roles.