Simon Bush announced as RSTMH President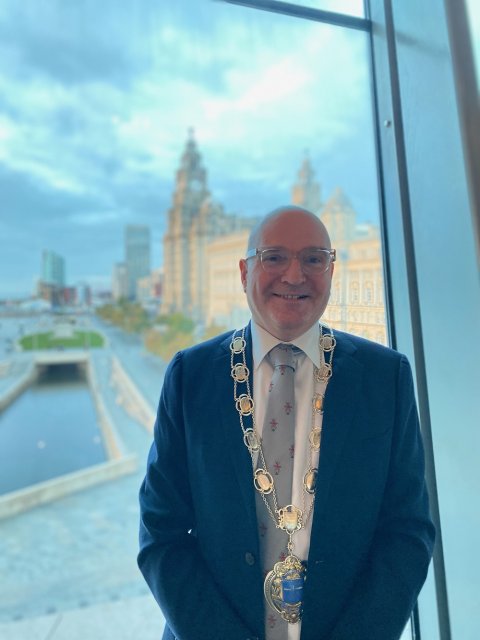 Simon Bush has taken on his role as President of the Royal Society of Tropical Medicine and Hygiene at the RSTMH Annual General Meeting, held us part of RSTMH's Annual Meeting which took place this week.
Simon Bush is Director of Neglected Tropical Diseases at Sightsavers, where he leads the organisation's work on NTDs in more than 30 countries. He joined the RSTMH Board as a Trustee in 2014 and previously chaired the Non-Governmental Development Organisation (NGDO) Coordination Group for Onchocerciasis Control. He is also a past chair of the NTD NGDO Network, an organisation that brings together NGDO partners who work on NTD programmes.
"We are delighted to welcome Simon Bush into his new role of President of RSTMH. We look forward to working with Simon as we develop and launch our new strategy over the next few months, and hope that over the year of his Presidency we strengthen our links to the NGO sector."

Tamar Ghosh, Chief Executive of RSTMH
"Becoming the President of the RSTMH is a great honour. The Society will soon start a new strategic plan that has been based on a period of success and growth. Over and above joining up its core activities it is important we focus on financial management and sustainability as we continue to operate in very challenging times."

Simon Bush, President of RSTMH
Simon Bush delivered his Presidential Address at the RSTMH Annual Meeting, held in Liverpool this week. He spoke on 'the role of non-governmental organisations in neglected tropical disease programmes'.
Simon Bush takes over in the role from Professor Janet Hemingway, who becomes RSTMH's Past President.
"As Janet Hemingway finishes her term of office as President we would like to thank her for all of the support she has offered the team during quite a challenging year. We look forward to continuing to work with her as Past President alongside our new President and President Elect, and we will benefit from her guidance."

Tamar Ghosh, Chief Executive of RSTMH
Changes to our officers
We also announced changes to several other roles at our Annual General Meeting. Sarah Rafferty takes on the role of Vice President while Professor Jimmy Whitworth becomes our President Elect.
Professor David Mabey CBE begins his second term of office while Professor Olaoluwa Pheabian Akinwale starts her first term of office as an RSTMH Trustee. Professor Diana Lockwood's term of office has come to and end.
We wish Diana a huge thank you for her term on the Board of Trustees.