Research in Progress London
1 December 2021, 09:30 - 17:00 GMT
London and online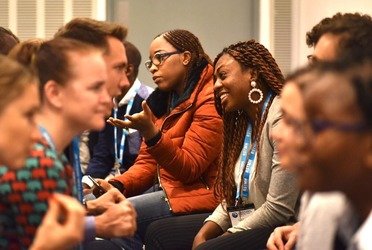 Venue: Coram, 41 Brunswick Square, London WC1N 1AZ.
This one-day meeting is designed specifically for early career investigators to present their unpublished research in progress to peers and senior experts in all fields of tropical medicine and global health.
Attendees will also have the opportunity to take part in guidance sessions throughout the day. Lunch and refreshments will be provided along with opportunities to network.
Our keynote speakers are:
Professor Liz Corbett, Wellcome Trust Senior Fellow and Clinical Epidemiologist, LSHTM. Recipient of the RSTMH Sir Rickards Christophers Medal 2021
Peter Macharia, spatial epidemiologist and postdoc, KEMRI Wellcome. Recipient of the RSTMH Emerging Leaders Award 2021
I was delighted to see the amazing and truly inspiring works of young researchers around the world. Committed to help the world get healthier through a tropical medicine approach".
Registration
Tickets start at £10.
For those who cannot attend in person, there is a livestream ticket available. Unfortunatley we are uable to live stream the guidance sessions, however we hope to publish online resources for members following the event.
For group booking or invoice enquiries please contact adriana [dot] thursby [at] rstmh [dot] org
To save money on your ticket today, as well as on future RSTMH events, why not become a member and take advantage of a whole host of membership benefits?
Early careers RSTMH event