RSTMH Strategy 2023 - 2028: Online launch event
Thursday 27 April 2023, 12:00 - 13:30 BST
Online, via Zoom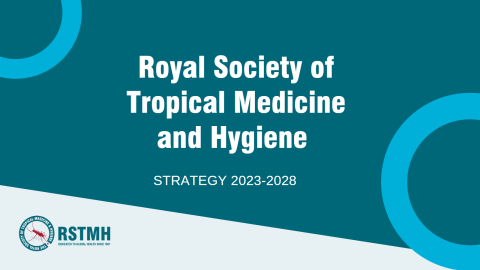 On the 27 April 2023 we will be running an online event to launch our new five-year strategy.
Join the RSTMH team and some of our members, Fellows and partners to hear about our plans for the next five years.
You will also have the chance to ask us questions about our plans and activities.
Speakers at the event will include:
• Dr Adam Roberts, Reader and AMR lead at the Liverpool School of Tropical Medicine
• Dr John Amuasi, Executive Director at African Research Network for NTDs
• Professor Sally Theobald, Chair in Social Science and International Health at Liverpool School of Tropical Medicine
• Tamar Ghosh, Chief Executive at RSTMH
• Dr Wendy E Harrison, Chief Executive Officer at Unlimit Health (formerly SCI Foundation)
We are running a series of launch events. Find out about the other events we are running here.
If you missed this event, you can find a recording of it here.