Eliminating human rabies deaths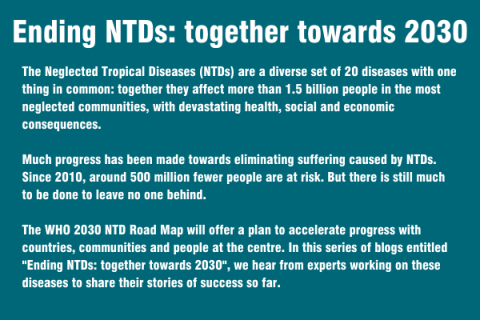 Rabies is entirely preventable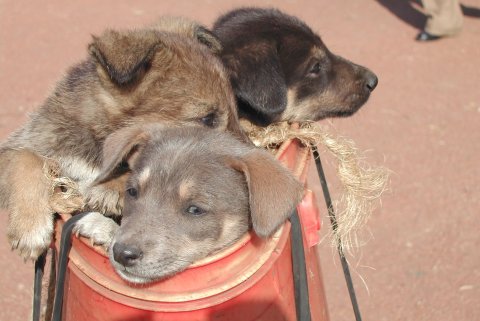 Rabies is a devastating human disease that still kills tens of thousands of people every year.
Most of these deaths occur in poor, rural communities of Asia and Africa and result from the inequalities that typify neglected diseases of poverty.
Although rabies has the highest known case fatality of any infectious disease, it is 100% preventable. Safe and highly efficacious vaccines exist that can prevent rabies in people, either through post-exposure prophylaxis (PEP) after a person is exposed to the rabies virus, or pre-exposure vaccination of people at particularly high risk.
Excellent vaccines also exist to control and eliminate rabies in domestic dogs, which are the most important reservoir for rabies and the cause of more than 99% of human deaths.
A growing body of evidence shows that vaccinating 70% of domestic dogs will be sufficient to control and, ultimately eliminate dog rabies, and that mass dog vaccination is not only feasible across a wide range of settings but also highly cost-effective in terms of human rabies prevention.
Rabies: a disease of poverty
So, why are so many people still dying so tragically of rabies?
The reasons lie in the stark reality of health care inequalities. A bite from a rabid dog represents a health emergency, as PEP needs to be given within 24 hours of the exposure. People in poor, rural communities face huge challenges in being able to access PEP promptly. Although most people recognise the risk of rabies and the urgent need for health care, it can be challenging to quickly access resources needed for travel and medical expenses, and this often results in enormous hardship.
In rural communities in Asia and Africa, people also face inequalities in terms of veterinary service provision, with very few, if any, services available for dog vaccination. Action on rabies would thus directly address several important SDGs in relation to control of neglected diseases and universal health coverage (SDG3), inequalities (SDG 10) and poverty (SDG 1).
Why a One Health approach is needed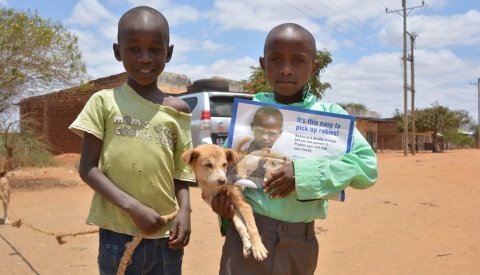 Under the status quo, it is estimated that more than one million people will die from rabies between 2020 and 2035. Improved provision of PEP to the most disadvantaged communities could save nearly half a million lives, and the recent inclusion of human rabies vaccine within the Gavi investment strategy represents a major step forward.
But, to achieve the best outcomes, we need to adopt a One Health approach that links improved PEP access with scaling up of mass dog vaccination. This is not only the most effective strategy, but it is only under this scenario that human rabies deaths will be eliminated. One Health therefore provides the vital underpinning of the "Zero by 30" strategy that provides the framework for reaching the target of 2030 set for the elimination of human rabies deaths from dog-mediated rabies.
While the benefits of One Health have long been recognised for control of zoonotic diseases, there is growing recognition of the need for One Health approaches in other NTD programmes where zoonotic transmission is becoming critical, for example in the Guinea worm eradication programme, where domestic dogs have emerged as an important reservoir, and in relation to zoonotic schistosomiasis.
But it is the COVID-19 pandemic that has brought One Health right to the top of the global agenda. Most human infectious diseases are zoonotic, and there can be no doubt of the critical importance of understanding factors affecting zoonotic transmission, as well as the need to build intersectoral and operational One Health capacity for prevention, control and elimination of zoonoses, whether endemic or emerging.
Wider benefits of rabies control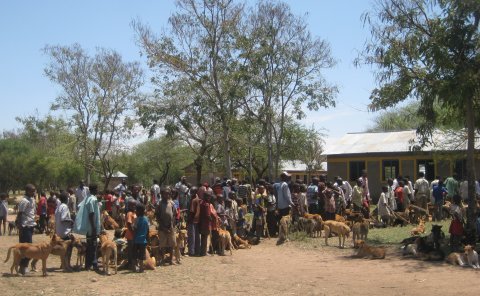 While control and elimination of rabies would in itself prevent tens of thousands of terrible deaths each year and bring economic benefits to some of the world's most disadvantaged communities, action on rabies would also act as a powerful tool for strengthening One Health capability, including response to emerging zoonoses. The rationale for this is as follows:

Rapid results that help build trust: Positive health outcomes arising from rabies control programmes can be achieved rapidly (for example, through mass dog vaccination), and the benefits are highly visible and appreciated. This helps establish trust between health authorities and affected communities which is a critical element of effective response to emerging diseases in crisis situations.

Training and inter-sectoral communication: Action on rabies results in the establishment of a well-trained cadre of human and animal health workers operating effectively together at national and local levels. The establishment of teams who know each other and can work well together to combat a priority endemic disease (e.g. rabies) would provide an invaluable platform for rapid and effective responses to emerging disease threats in crisis situations.

Surveillance: Surveillance approaches used for rabies, including contact-tracing, inter-sectoral data sharing and management and field-based diagnostics (including lateral flow-assays), have clear relevance for the response to emerging infectious diseases. Teams involved in rabies contact tracing in Kenya, for example, have been at the forefront of developing contact tracing systems for COVID-19. Nonetheless, rabies surveillance is still weak in many countries.

Mass vaccination: Action on rabies would help develop capability and platforms for mass vaccination programmes, including improvements in procurement, distribution and delivery systems, as well as training and deployment of a local workforce linked across human and animal health services.
Conclusions
The elimination of human rabies deaths within the next decade is possible through linked actions of improved provision of human PEP and scaling up of mass dog vaccination. However, challenges remain and much work still needs to be done.

Dog vaccination coverage remains very low across Asia and Africa and efforts are urgently needed to develop, implement and coordinate national plans within regional elimination programmes.

The target of "Zero by 30" will only be achieved with increased political engagement and additional investment for training and technical support for national programmes, disease surveillance, as well as public education and community awareness.

Tackling rabies will build up all the elements of an effective disease response – laboratory diagnostic capacity, procurement, logistics and planning capability, inter-sector communication and community engagement – with the added advantage of building trust among health authorities and affected communities. This would also provide a valuable platform for mobilising rapid and effective responses against emerging zoonoses.
Ending NTDs: together towards 2030 NTDs