Global Handwashing Day 2020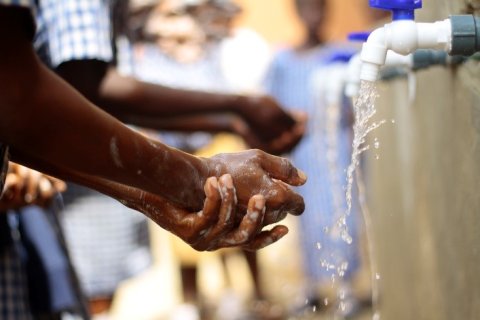 Global Handwashing Day is dedicated to increasing awareness about the importance of hand hygiene, especially through handwashing with soap as an easy, effective, and affordable way to prevent diseases and save lives.
We know that handwashing can help reduce the risk of many illnesses, including diarrheal diseases, healthcare-associated infections, and respiratory infections. Diarrhoeal disease is the second leading cause of death in children under five across the globe and is responsible for the deaths of around 525,000 children each year. Handwashing can prevent a third of diarrhoeal diseases and a fifth of respiratory infections.
Handwashing can also help the fight against increasing antibiotic resistance in several ways. Preventing people from getting ill reduces the amount of antibiotics being used, and in turn, reduces the risk of antibiotic resistance being developed. The single most important factor leading to antibiotic resistance is the overuse of antibiotics. Regular handwashing to reduce the number of infections helps prevent this. Handwashing can also stop people getting ill from bacterial infections that are already resistant to antibiotics and can be difficult to treat. The COVID-19 pandemic has highlighted the importance of preventative measures, such as regular handwashing, in stopping the spread of the virus.
RSTMH Small Grants helping put hand hygiene front and centre
In 2020, we awarded 122 small grants for early career research, several of which focus on hygiene. We asked two small grant awardees working in this space to talk about their research.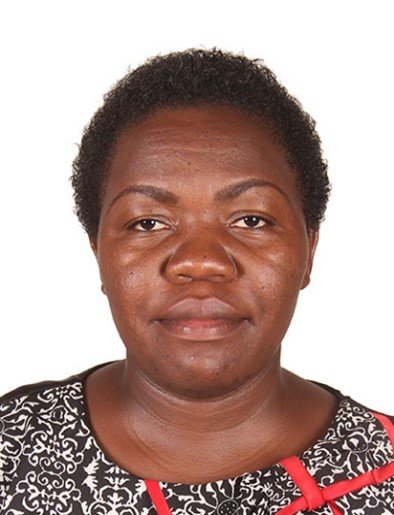 Rebecca Nekaka, Perceptions and Behaviors related to Hand Hygiene for the Prevention of COVID-19 transmission among community members in Eastern Uganda during a pandemic period
Rebecca is a Medical Doctor and Public Health Specialist working at Busitema University Faculty of Health Sciences. She also holds a postgraduate diploma in project planning and management and is pursuing a PhD in Health Professionals Education.
Rebecca's interest focuses on fostering collaborations and building relationships with and amongst researchers, community members, community organisations and institutions with the goal of addressing issues that affect the well-being of the community.
Why is your research needed?
The Ugandan government established regulations in line with the World Health Organization (WHO) guidelines to protect the general public from the COVID-19 virus. However, there has been reluctance among community members in implementing some of the guidelines, such as regular washing of hands or use of hand sanitiser. Currently, the country stands at 9701 cases and 93 deaths with community spread and most of the deaths occurring in the past three months. The upsurge of COVID-19 cases in the community is an indicator of a breakdown in infection prevention and control measures.
What is the aim of your project?
To assess the perceptions, attitudes and motivating factors regarding handwashing during the COVID-19 pandemic.
What will be the impact of your research?
Findings from this study will provide pertinent information in designing and implementing COVID-19 prevention programs not only for Uganda, but for other countries as well. The current handwashing habits and motivating factors will be documented. This information will inform the Ministry of Health about the success of the ongoing public education campaigns regarding handwashing.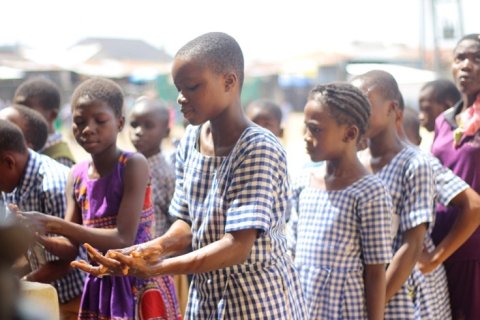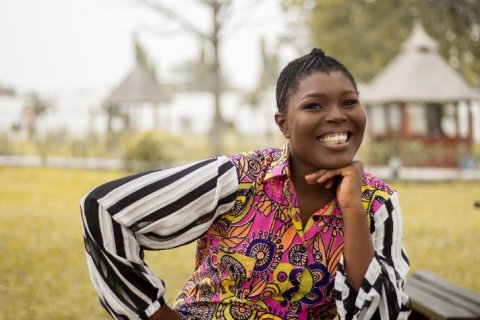 Oritseweyinmi Orighoye, Exploring WASH behaviour and practices of children and parents for the prevention of NTDs and NCDs in Nigeria
Oritseweyinmi is a paediatrician with interests in public health focused on some of the Sustainable Development Goals: zero hunger, good health, and wellbeing, quality education, clean water, sanitation and hygiene, reduced inequalities, sustainable cities, and communities. She is a final year PhD student in Nutrition and Dietetics at Leeds Beckett University, UK.
Why is your research needed?
The association of COVID-19, non-communicable diseases (NCDs) with neglected tropical diseases (NTDs) is a recent developing research area of interest. Many NCDs are generally prevalent among adults and children with NTDs resulting in a double burden of disease, which results in adverse symptoms and poor clinical outcomes according to the WHO. Early diagnosis of an NTD has a double benefit over late diagnosis and management, as it can also be an opportunity for NCD screening and management.
Advocacy, awareness, and research are required to ensure the recognition of various poverty-related diseases that remain neglected in the tropics. Thus, this research stems from the pilot study of my PhD work which was to develop, implement and evaluate a multi-component intervention (WASH, Health Literacy). It focused on the promotion of a healthy diet and physical activity of school children with parental involvement (aged 8 to 10 years) in Nigeria.
What is the aim of your project?
The aim of this research is to explore how an integrated WASH, NCDs and NTDs intervention can bring about sustained behavioural changes and improved health outcomes.
What will be the impact of your research?
The impact of the research will be to have a behaviour change campaign built on a strong health literacy, prevention and promotion ethos that lead to sustainable changes in lifestyle across the lifetime of every individual. It could also lead to improved actions for early diagnosis of NCDs and NTDs with less fragmented services enabling better health access and improved health promotion. There is also the possibility of creating community environments that will better support and sustain health and wellbeing.
In partnership with the National Institute for Health Research, we are delighted to be supporting these two grants. Handwashing is a simple and easy action, and the outputs of these two awards could have a tangible benefit to people's lives.
Early careers WASH