Meeting with Professor Tumani Corrah KBE MRG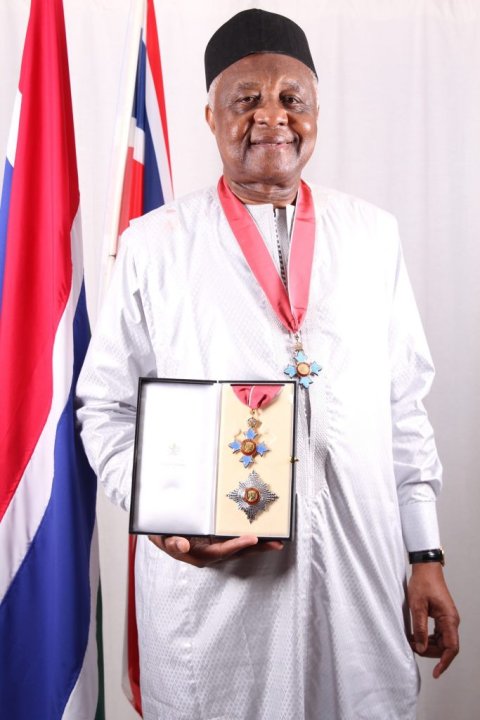 I recently had the pleasure of meeting with Professor Tumani Corrah KBE MRG. Professor Corrah has been a member of RSTMH for many years and we were proud to hear that this year he was appointed honorary Knight Commander of the Most Excellent Order of the British Empire, in recognition of his services to medical research and capacity development in sub-Saharan Africa.
On receiving his award, Professor Corrah said, "…..one thing I must always think about, every day, is what can I do for others - Africa's emerging scientists continue to inspire me".
As the UK Medical Research Council's Director of African Research Development, Professor Tumani Corrah KBE has played a key role in promoting collaborations between indigenous medical research communities across Africa, with successful joint applications for funding.
Furthermore, he has driven forward the influential Medical Research Council African Research Leaders scheme, aimed at securing the very best early career African medical scientists in low and middle-income countries in the region. These professional contributions will have a significant long-term impact on the promotion of human health in such countries.
Professor Corrah told me a little about his life in medicine – about how he finished training for the membership of the Royal College of Physicians in Edinburgh and started working in North Wales in Bangor. He recalls how we was watching his favourite football team, Spurs, when he recieved a call from Sir Brian Greenwood, the current Editor in Chief of RSTMH scientific journal Transactions. Brian invited him to a meeting at 20 Park Crescent (MRC UNIT Head Office, London), which started a series of conversations and a process which led to him moving back to The Gambia and taking up a role at the MRC Unit there.
He worked in the roles of clinician then Director of Clinical Services and rose to the position of Unit Director. While he was working in these roles spanning over 30 years, he saw and helped influence many changes in the Gambia, such as the establishment of the Medical School, arranging for a programme through which Gambian school leavers were sent to the UK to obtain BScs. He was extremely proud that 80% of the students sent to the UK obtained upper class degrees and went on to undertake MScs or PHDs.
He talked about his ambitions asFounder and Director of the Africa Research Excellence Fund which provides training on how to write grant applications, fellowships at leading institutions in Europe and Africa for up to 9 months and leadership training for emerging African researchers. So far more than 200 researchers from 29 African countries have benefitted from the work of the charity and many increasingly raised their own funding. These graduates will hopefully go on to define Africa's research agenda and priorities.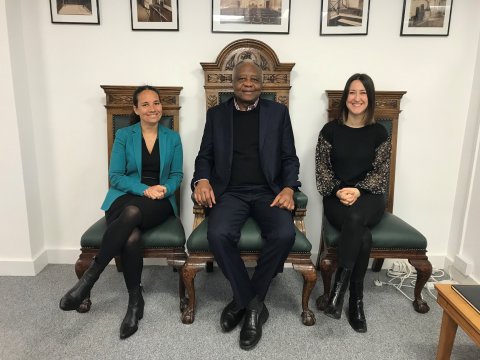 This last area of discussion resonated well with RSTMH – our small grants programme aims to provide those early in their careers with a first grant of up £5,000 to research an initial idea or thought. As we approach the last month for submissions for our 2020 programme, we hope to see an increased number of applications coming in from The Gambia and other countries across Africa.
During our short time together, we talked about ways in which we could improve links between the society and organisations like the Fund, given our shared goals of helping those early in their careers with their progression. I look forward to pursuing these ideas over the next few months.
It is always wonderful to meet our members and Fellows, especially those who we haven't seen for a few years at our events or other activities, and those who live and work outside of the UK. If you would like to pop into our offices and meet the team for a catch up, please email me.
Members Membership