New Editor in Chief for International Health appointed
Dr Stefanie Meredith has been appointed Editor in Chief of RSTMH journal International Health, as David Molyneux steps down following four years at its helm.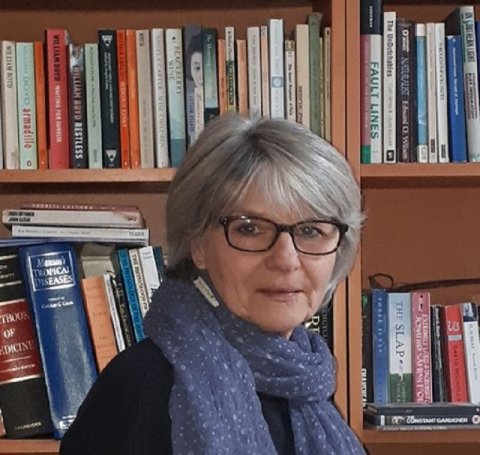 Dr Stefanie Meredith has over 30 years' experience in policy and advocacy on public health and international development, with a focus on tropical public health interventions in Africa. Now working as in independent consultant, Stefanie sits on the Editorial Board of International Health and gives her times as an RSTMH Global Assessor.
On her appointment, Stefanie said: "I am excited to work with the RSTMH as Editor in Chief of International Health and hope to be able to continue progressing the journal in both its impact and in reaching a wide readership as we strive to contribute to ensuring equitable access to scientific research".
Professor David Molyneux said: "It has been both a privilege and pleasure to work with RSTMH and the Editorial Team over the past four years and guide International Health in an increasingly competitive area of publishing. I wish Stefanie Meredith the very best knowing her unique experience and energy will ensure further progress for the journal and it is in the safest of hands moving forward."
During the last four years of David's tenure as Editor in Chief, International Health has experienced real change and achieved enormous success. The start of his term coincided with a change in the overall business model of our journals, creating the new Editor in Chief role alongside the roles of Editorial Adviser and Associate Editors on the newly imagined Editorial Board. International Health also switched from being a hybrid journal to being fully open access in 2019.
This move helps us ensure that our research is available to all researchers, and David has been mindful that this change should not mean that some researchers are unable to publish with us, through our waivers. Alongside these changes David has guided the journal to a position of increased submissions and increased impact factor, which has risen from 1.61 to 2.45 during that time.
The journal also celebrated its 10 year anniversary in 2019, which gave us an opportunity to celebrate how the journal started, which David played a role in, and all of its achievements. We published an anniversary special issue to mark this occasion full of incredible articles written by the leaders in our sector.
Tamar Ghosh, RSTMH CEO, said of his departure: "David has done a truly incredible job overseeing International Health over the last four years, which is evident from the growth in submissions and also impact factor. He has also helped secure a number of supplements which bring new areas of focus to RSTMH and our readership, and also new income streams to support other areas of our work. We are enormously grateful for his dedication and support during this time."
International Health Journals