47th Annual Topics in Infection
20 September 2022, 9-5pm (BST), followed by a reception
The Great Hall, St Bartholomew's Hospital, London, UK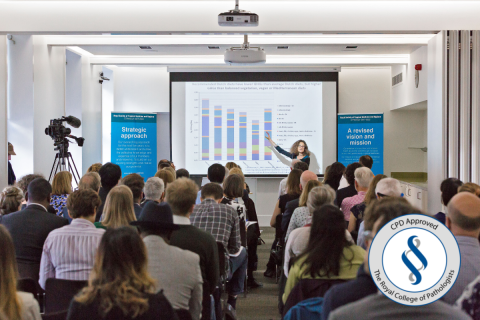 Now in its forty-seventh year, Topics in Infection will take place in person on Tuesday 20 September 2022 at the Great Hall, St Bartholomew's Hospital, London.
This annual one-day meeting, is delivered as a partnership between RSTMH, Barts Health and the UK Health Security Agency. It will bring together microbiologists, infectious disease physicians, infection control personnel and biomedical and clinical scientists to hear updates on recent "hot topics" in all aspects of infectious disease. This meeting has been awarded 6 CPD points.
If you would like to be sent an invoice or raise a purchase, or if you are interested in making a group booking, please contact Amelia [dot] Fincham [at] RSTMH [dot] org.
I always enjoy and look forward to the Topics in Infection meeting... a great spread of speakers and fascinating topics".

Professor Jo Martin, Past President, Royal College of Pathologists
Speakers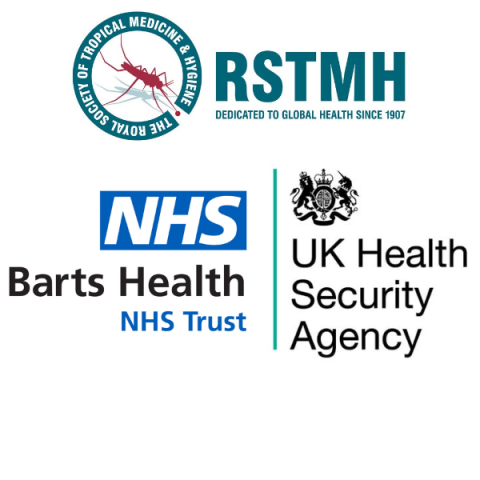 Dr Jenny Harries OBE, Chief Executive of the UK Health Security Agency
Professor Isabel Oliver, Chief Scientific Officer for the UK Health Security Agency, Professor Rick Mumford, Deputy Chief Scientific Advisor and Deputy Director of Science, Evidence and Research at the Food Standards Agency, and Professor Stuart Reid, President and Principal of The Royal Veterinary College, who will all form a panel session on One Health
Dr Gee Yen Shin, Director of Infection Prevention Control and consultant virologist at University College London Hospital, who will be presenting on lessons learnt from the pandemic on hospital design
Professor James Logan, Professor within the Department of Disease Control at the London School of Hygiene & Tropical Medicine who will be presenting on the use of dogs to detect COVID-19 infections
Emeritus Professor Jimmy Whitworth, Professor of International Public Health, and a Trustee of RSTMH and Chair of the RSTMH Grants and Awards Committee who will be presenting on monkeypox – the latest public health emergency of international concern
Professor Judith Breuer, Director of Infection and Immunity at University College London, who will be talking on the topic of childhood hepatitis
Dr Rebecca Cordery, Consultant in Communicable Disease Control, UKHSA, who will be talking on Poliovirus detection in London sewage
Dr Oliver Guttmann and Professor Saidi (Sam) Mohiddin, Barts Health NHS Trust, who will be talking on the topic of COVID-19 vaccine associated myocarditis/acute myocardial injury
Professor Peter Chiodini, University College London Hospitals NHS Foundation Trust, who will be speaking on his life cycle as a clinical parasitologist
Dr Rita Browne, Consultant of Genito-Urinary Medicine, who will be talking on the topic of COVID-19 implications for sexual health
47th Annual Topics in Infection: On the day programme and speaker bios