RSTMH Annual Meeting 2022: Topical issues in malaria and in resistance
11–12 October 2022, 8:30am-5pm (BST) - TBC
Museum of Liverpool, Liverpool, UK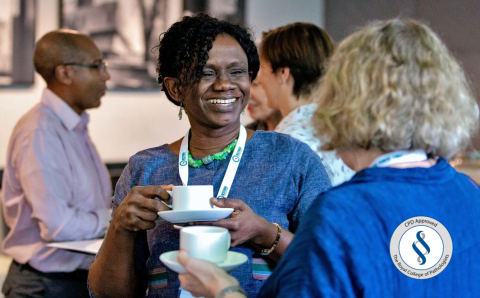 Our in-person Annual Meeting will bring together members, Fellows and supporters from around the world to share knowledge on the key issues in malaria and resistance and encourage new collaborations.
The theme of this year's Annual Meeting is 'Topical issues in malaria and in resistance'. The event will be held on Tuesday 11 October and Wednesday 12 October 2022 in Liverpool, UK.
This is a fantastic opportunity to network with others working in tropical medicine and global health. As in previous years, the meeting will incorporate: Medals and Awards presentations for 2022; the RSTMH AGM; and the President's Address from our incoming President Mr Simon Bush.
This year's RSTMH Annual Meeting has been awarded 12 CPD points.
e are pleased to be hosting the event at the Museum of Liverpool, which reflects the city's global significance through its unique geography, history and culture. During the two-day meeting, attendees will be able to explore Liverpool's fascinating, diverse history in this magnificent waterfront museum.
Programme
All delegates will have access to networking sessions, abstract presentations and plenary talks:
Learn from senior experts from across the globe, on a range of topics around the theme
Hear the latest research and lessons from the field
Have the chance to ask questions and take part in plenary discussions
Attend networking sessions to get to know your fellow attendees
Feed into a panel developing ideas, views and evidence for RSTMH to take forward in the coming year.
We will be updating this space with more details regarding the official programme closer to the time.
RSTMH Annual Meeting 2022 Programme TBC
See our full programme below. Please note that some sessions are to be confirmed.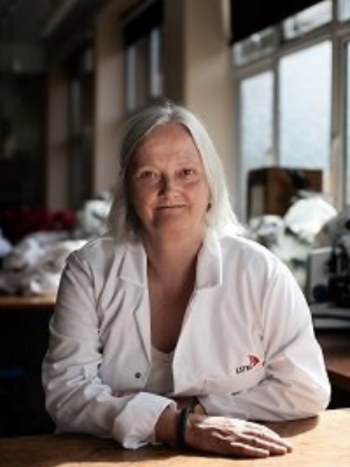 Professor Janet Hemingway CBE
Professor Hemingway CBE has been PI on recent projects in excess of £200 million including the Bill and Melinda Gates Foundation funded Innovative Vector Control Consortium, the UKRI funded iiCON Consortium and the ERDF funded Formulations programme and the BMGF funded Visceral Leishmaniasis elimination programme.
Professor Hemingway was appointed the Director of LSTM in 2001 and stepped down on 1st January 2019 having overseen a period of exceptional growth of the organisation. This included the awarding of Higher Educational Institution Status & Degree Awarding powers to LSTM. This new status will facilitate expansion of both the research and teaching activities going forward. She is currently co-ordinating a major initiative bringing together, public health insecticide, drug, antibiotic and diagnostic development in the North West of England, co-ordinated through LSTM.
Professor Hemingway was awarded the Commander of the British Empire (CBE) for services to the Control of Tropical Disease Vectors 2012 and was made a fellow of the Royal Society and an International Fellow of the Academy of Sciences USA in 2010.
President's Lecture
We are pleased to annouce that this years President's Lecture will be given by Dr Ethan Bier, as part of our Annual Meeting. Dr Ethan Bier is a distinguished professor in the section of Cell and Developmental Biology at UC San Diego. Dr Bier follows on from Professor Sally Theobald who delivered the President's Lecture in 2021.
Additionally, we are delighted that RSTMH President Professor Janet Hemingway CBE will also be speaking. Professor Hemingway is Professor of Vector Biology at the Liverpool School of Tropical Medicine. She is also a Senior Technical Advisor on Neglected Tropical Diseases for the Bill and Melinda Gates Foundation, and has 38 years' experience working on the biochemistry and molecular biology of specific enzyme systems associated with xenobiotic resistance.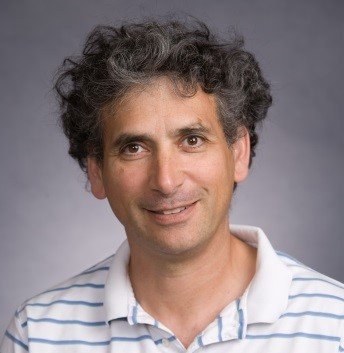 Dr Ethan Bier
Dr Ethan Bier is a distinguished professor in the section of Cell and Developmental Biology at UC San Diego. He graduated Phi Beta Kappa as a Regents Scholar from UCSD in 1978 with degrees in Biology and Mathematics. He received his Ph.D. from Harvard Medical School on regulation of immune genes in Dr. Allan Maxam's laboratory from 1978-1985. He did his postdoctoral studies on development of the nervous system at UCSF with Drs. Lily and Yuh Nung Jan (1985-90) and then assumed a faculty position at UCSD in 1990.
Since joining the faculty at UCSD, Dr. Bier has studied basic developmental patterning processes that have been highly conserved during evolution and has also used fruit flies to study mechanisms of human disease, focusing on understanding the mechanisms by which bacterial toxins contribute to breaching host barriers. Most recently, the Bier lab has developed a novel genetic method referred to as active genetics which allows parents to transmit a desired trait to nearly all their offspring rather than to only 50% of their progeny as occurs with traditional Mendelian inheritance. Active genetics promises to revolutionize control of vector borne diseases (e.g., malaria) and pests, to reverse resistance to insecticides, scrub antibiotic resistance from bacterial pathogens, and to greatly accelerate genetic manipulation of organisms for medical and agricultural research.
Speakers
Speakers confirmed so far include:
Dr Adam Roberts, Reader and AMR lead at the Liverpool School of Tropical Medicine
Amina Ismael, Community Mobiliser at the Liverpool School of Tropical Medicine working on the Liverpool Vaccine Equity Project
Dr Arjen Dondorp, Infectious Diseases and Intensive Care Physician, Professor of Tropical Medicine at University of Oxford and at Mahidol University and Deputy Director, Mahidol-Oxford Tropical Medicine Research Unit.
Professor Sir Brian Greenwood, Manson Professor of Clinical Tropical Medicine at London School of Hygiene and Tropical Medicine
Dr David Weetman, Senior Lecturer, Liverpool School of Tropical Medicine
Professor Hilary Ranson, Dean of Research Culture & Integrity, Professor of Medical Entomology LSTM
Dr Moses R. Kamya, Professor of Medicine, Department of Medicine, Makerere University College of Health Sciences, Uganda, and Executive Director, Infectious Diseases Research Collaboration (IDRC).
Professor Philippe Guérin, Director of IDDO and The WorldWide Antimalarial Resistance Network (WWARN)
Rocio Villacorta Linaza, Project Manager, the STRESST project (Antimicrobial Stewardship in Hospitals, Resistance Selection and Transfer in a One Health Context)
Registration
We are pleased to offer the below ticket options. Book by 17:00, 30 June 2022 to take advantage of our early bird discount.
| | |
| --- | --- |
| Student Tickets | |
| Student Member Ticket | £ 120.00 |
| Student Non-Member Ticket | £ 200.00 |
| Student Ticket and Membership Bundle | £ 140.00 |
| Retired Tickets | |
| Retired Member Ticket | £ 120.00 |
| Retired Non-Member Ticket | £ 200.00 |
| Retired Ticket and Membership Bundle | £ 140.00 |
| LMIC Tickets | |
| LMIC Member Ticket | £ 140.00 |
| LMIC Non-Member Ticket | £ 220.00 |
| LMIC Ticket and Membership Bundle | £ 170.00 |
| Early Careers Member Ticket | £ 180.00 |
| Early Bird Member Ticket | £ 240.00 |
| Members Standard Ticket | £ 280.00 |
| Non-Members Early Bird Ticket | £ 300.00 |
| Non-Members Standard Ticket | £ 360.00 |
To save money on your ticket today, as well as on future RSTMH events, why not become a member and take advantage of a whole host of membership benefits?
If you would like to request a group discount or an invoice, or for any other queries, please contact tamar [dot] ghosh [at] rstmh [dot] org (Tamar Ghosh).
Visas
The UK government website is the most up to date location for visa information, so please double check their page before finalising your travel arrangements. Please be aware it is your own responsibility to apply for a visa. RSTMH is delighted to write supporting visa letters for members and Fellows who have registered for the Annual Meeting. Letters will only be sent when full payment is received. Please contact Amelia Fincham (amelia [dot] fincham [at] rstmh [dot] org). Please note that unfortunately RSTMH is unable to fast track or enquire on the status of visa applications.
Venue Information, Travel and Accommodation, and Visa Information
Information on the venue, including how to travel to the venue and accomodation nearby, as well as information on applying for a visa, can be found here.
RSTMH Event Booking Terms and Conditions
Please note that by booking a ticket you are agreeing to the RSTMH Event Booking Terms and Conditions, which can be seen below.
Abstracts
Abstract submissions have now closed.
Travel Scholarships
Applications for Travel Scholarships are now closed.