RSTMH and Liverpool School of Tropical Medicine announce Hemingway Award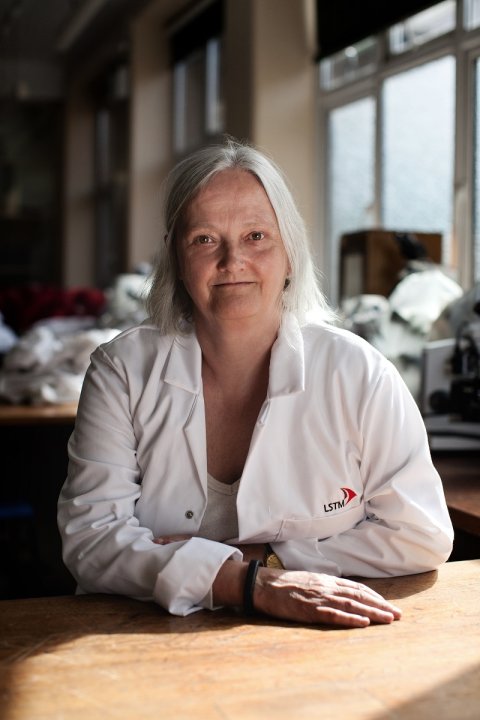 Today – 9 October – the Royal Society of Tropical Medicine and Hygiene (RSTMH) and the Liverpool School of Tropical Medicine (LSTM) have announced a new award, the Hemingway Award, to coincide with the celebrations of Professor Janet Hemingway's outstanding career and achievements, as she steps down as Director of LSTM.
Tamar Ghosh, RSTMH CEO, announced the new award at a conference in Liverpool to mark Professor Hemingway's significant contribution to tropical medicine.
Long history of collaboration
Of the award, Ghosh says: "RSTMH and LSTM have a long history of collaboration. Sir Patrick Manson, the godfather of tropical medicine and RSTMH's first President, received the first LSTM Mary Kingsley Medal in 1905. And Sir Ronald Ross was, while at LSTM, the Society's President from 1909 to 1911. Currently, LSTM is supporting RSTMH on the delivery of the next European Congress on Tropical Medicine and International Health, which is taking place in September 2019 in Liverpool.
"The Hemingway Award further consolidates this relationship and recognises the long and productive links between the two organisations. It will acknowledge an aspect of tropical medicine or global health which is important to both organisations, and less recognised by other awards and medals.

Tamar Ghosh

CEO, RSTMH
Acknowledging achievements in translational science
"It is named the Hemingway Award to recognise Professor Hemingway's achievements in delivering and encouraging translational science during her leadership of the School."
Professor Hemingway has over three decades' experience working on the biochemistry and molecular biology of specific enzyme systems associated with xenobiotic resistance.
She also has a long-standing involvement with RSTMH, including having delivered our Christmas lecture at LSTM in 2017.
The award could recognise the success in applicants translating their own research, translating pure research undertaken by someone else, or by securing funding for translational studies or programmes. It will be open to a broad range of people, having no restriction on age, location or sector of candidates.
Award to open for applications in 2019
On the announcement of the award, Professor Hemingway says: "I'm delighted that RSTMH has chosen to announce this award and use my name to do it.
"I hope it will encourage young and upcoming vector biologists and people working in tropical medicine to pursue their careers and progress in the field."
The award will consist of £5,000 annually, with the applications to be reviewed by representatives of both LSTM and RSTMH.
The award will be for early careers researchers and professionals, based anywhere in world.
We plan to open the award for applications early in 2019.
Medals and awards