World Leprosy Day: Hansen's Disease in questions and numbers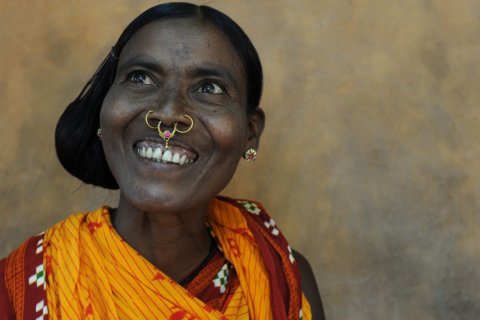 Leprosy or Hansen's Disease is still shrouded in myth. It's an ancient disease that many believe to be extinct, but around 210,000 new cases are diagnosed each year.
Leprosy is described in the literature of ancient civilisations and, throughout history, people with the disease have often been ostracised by their communities and families. However, leprosy is easily curable, treatable and need not lead to any disabilities or deformities, if caught early.
World Leprosy Day is observed on the last Sunday in January, this year falling on 28 January. This day was chosen by French humanitarian Raoul Follereau in 1953, as the third Sunday from Epiphany from the Catholic calendar. The Catholic Church then reads the story of the Gospel where Jesus meets and heals a person with leprosy.
This World Leprosy Day, we look at some of the headlines related to the disease.
In numbers:
600 people are diagnosed each day, of which 50 are children
Over 3 million people are living with undiagnosed leprosy
Over 4 million people are living with a disability caused by leprosy
What causes leprosy?
Leprosy is a chronic disease caused by a bacillus, Mycobacterium leprae. M. leprae multiplies slowly and the incubation period of the disease, on average, is five years.
In some cases, symptoms may occur within one year but can also take as long as 20 years to occur.
The disease mainly affects the skin, the peripheral nerves, mucosa of the upper respiratory tract and the eyes – with people with the disease finding it hard to close their eyes.
The first sign of leprosy is usually a patch of discoloured skin and if left untreated, leprosy causes loss of sensation, paralysis, ulcers and infections, which can lead to blindness and amputation.
Enlarged nerves can also be a sign of leprosy. The ulnar nerve, at the back of the elbow, is the one most often affected as well as the peroneal nerve on the outside of the leg, just below the knee. Additionally, leprosy sometimes causes nodules, or lumps, on the skin.
How many people are living with leprosy around the world?
Official WHO reports on leprosy for the year 2016 were received from 143 countries from all WHO regions.
The prevalence was registered as 0.23 per 10,000 population with 171,948 leprosy cases on treatment at the end of 2016 – the actual number could be much higher, however. 60% of these were in India.
The other high-burden countries were Brazil and Indonesia. Of the new cases 8.9% were children and 6.7% presented with visible deformities.
To what extent has leprosy been eliminated?
The elimination of leprosy as public health problem (defined as a registered prevalence of less than 1 case per 10,000 people) was achieved globally in the year 2000.
Prevalence rates have dropped from under 5 million cases in the mid-1980s to under 200,000 cases at the end of 2016.
How do you treat leprosy?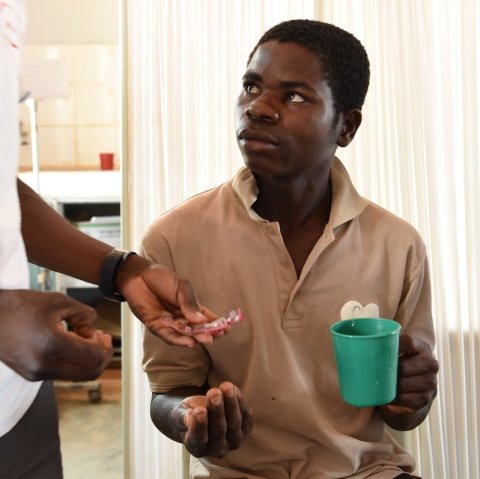 In the early 1960s, rifampicin and Clofazimine were discovered and added to the treatment regimen, which was later labelled as multidrug therapy (MDT).
In 1981, a WHO Study Group recommended MDT, which consists of two or three medicines: dapsone and rifampicin for all patients, with Clofazimine added for multi-bacillary disease. This latter combination kills the pathogen and cures the patient.
Over the last 20 years, 16 million leprosy patients have been treated with MDT. Since 1995 WHO has provided MDT free of cost to all leprosy patients in the world.
Free MTD was initially funded by The Nippon Foundation, and since 2000 it is donated through an agreement with Novartis who recently committed to extend the donation to at least 2020.
Despite WHO's programme to provide treatment for free, many of those affected don't complete it or don't receive it at all. Due the continued stigma against people with Hansen's disease, they may not seek help when first symptoms appear, causing delay in diagnosis and development of disabilities.
Is leprosy contagious?
Leprosy is passed through coughing, sneezing and long-term contact with someone who has the disease.
Leprosy is hard to catch, and in fact, 95% of adults cannot catch it because their immune system can fight off the bacteria responsible for causing leprosy.
A person is not contagious within a few days of starting the treatment with antibiotics. However, the treatment must be finished as prescribed (which may take up to two years) to make sure the infection doesn't come back.
Read more on leprosy in our World Leprosy Day article collection.