Winner of "Explaining AMR: Student Poster Prize 2020" announced
In November 2020, RSTMH and Students for Global Health (SfGH) announced the launch of the Explaining AMR: Student Poster Prize 2020.
The competition was for enrolled students to create a poster to introduce antimicrobial resistance (AMR) to members of the general public. Posters could choose to focus on various aspects of the issue, including explaining AMR, its challenges, its importance and how to prevent it.
The posters were then judged on creativity, design, content and readability, by a panel of experts.
Rhiannon Osborne, Students for Global Health's Policy and Advocacy Director, and one of the judges said:
"It was fantastic to see so many high quality entries from students of many different disciplines.
"Antimicrobial resistance is an incredibly important topic to raise awareness of both in the health community and in the wider public. In the middle of the current health crisis, it is great to see students engaged in preventing the next one."
Innovation in design and messaging
Dr Adam Roberts, RSTMH's Policy Adviser on drug resistant infections, was also on the judging panel, and was impressed by the innovation of the entries, saying:
"Many of the poster submissions showed innovation both in the design aspects and the messages within.

"It was great to see not only easily understood definitions and background but also predictions and individual interventions outlined that can help reduce AMR."
Congratulations to the winner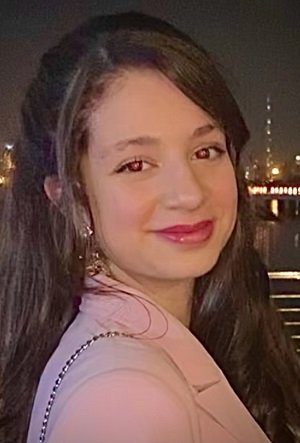 We can now announce the winner and highly commended entries.
The overall winner of the Explaining AMR: Student Poster Prize 2020 is Sabrina Taylor.
Sabrina is a third-year medical student at University College London Medical School and is intercalating for an additional iBSc Oncology degree. She has a particular interest in medical education and global health and hopes to incorporate these fields into her future career as a doctor. On winning the prize, she said:
"I am honoured to have been awarded the winner of the Royal Society of Tropical Medicine and Hygiene Student Poster Prize. The recognition I have received for my work validates my long-standing interest in helping improve public health and education.
"I hope that my poster will expand public awareness of the issues surrounding antimicrobial resistance, and what we can do individually to mitigate its impact in the future." 
Sabrina's winning poster is featured below.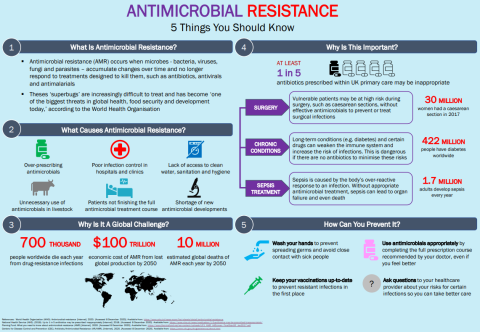 Highly commended posters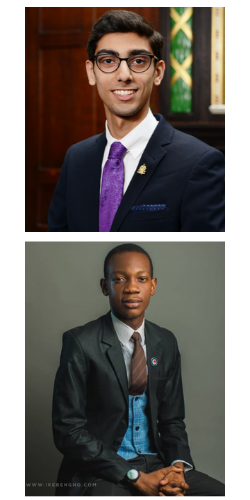 We also recognised two posters as highly commendable. These were designed by Aahil Damani and Boluwatife Aderounmu.
Aahil (top right) is currently an intercalating master's student in the Control of Infectious Diseases at the London School of Hygiene & Tropical Medicine, having completed three years of his medical studies at King's College London. He is passionate about antimicrobial resistance, emerging viral infections as well as infectious diseases more generally.
He said: "It is a great honour to receive the highly commended award for the Explaining AMR: Student Poster Prize competition, as communication and explaining scientific concepts in a simplistic manner to the general public is really important. It is by conveying knowledge and information in a user-friendly manner that the public can become aware of key issues in public health: what AMR is, the threat that it poses and most importantly, practical actions they can take on an individual level to make a difference on a public health level."
Boluwatife (bottom right) is a medical student at the University of Ibadan in Nigeria, an RSTMH Student Ambassador and Fellow of the Young African Leaders' Initiative.
He said: "We must continue to advocate, research and improve the understanding of antimicrobial resistance around the world; as the negative effects of AMR are too significant to not care. You have a part to play to prevent and stop AMR."
Thank you to all the entrants
Thanks to all the entrants and congratulations again to the winners.
The winner of the competition will be awarded free RSTMH membership for one year and the two runners up will receive a goody bag of RSTMH merchandise and a highly commended certificate.
AMR Student Ambassadors Early careers